Declaring yourself as a part of the LGBTQ+ community is finally accepted in many countries and supported by Ariana Grande, Halsey, Demi Lovato, and many other celebrities. Still, many countries are on the other end of the spectrum. So, the question is, where could you go to feel free without facing strange looks and judgment? Luckily, there are many LGBT-safe countries, some of which made it to our top ten list. We've tried to mix it up from the beach LGBTQ+ travel destination to the capitals, from faraway lands to the next-door stop. There's something for everyone here!
10. Taipei, Taiwan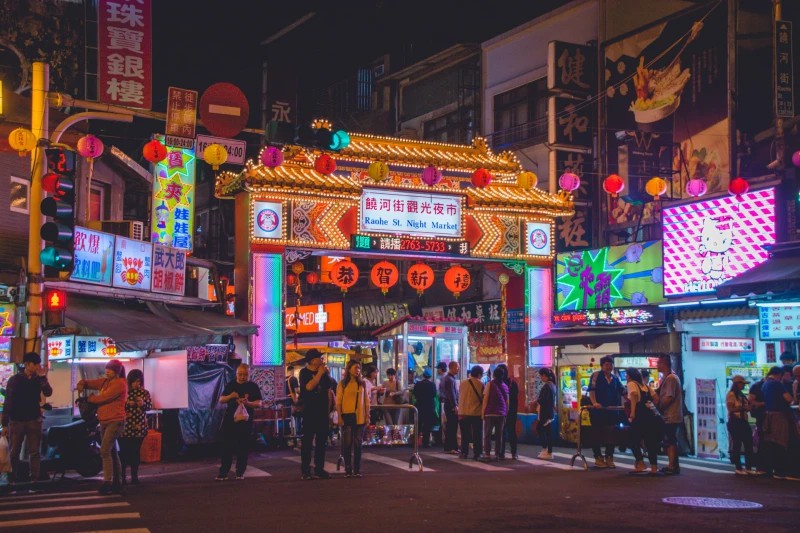 Taiwan is among the safest LGBT countries and the first Asian state to legalize same-sex marriages. Taipei has an active LGBTQ+ scene and hosts the biggest LGBTQ+ pride parade in Asia every October. Generally, acceptance of the LGBTQ+ population is high, so it is not unusual to see same-sex couples walk freely hand in hand.
Taipei's LGBTQ+ scene has a reputation for being among the most welcoming in Asia, along with Thailand. You'll find everything here, including clubs, bars, cafes, boutiques, and lots more.
9. Sydney, Australia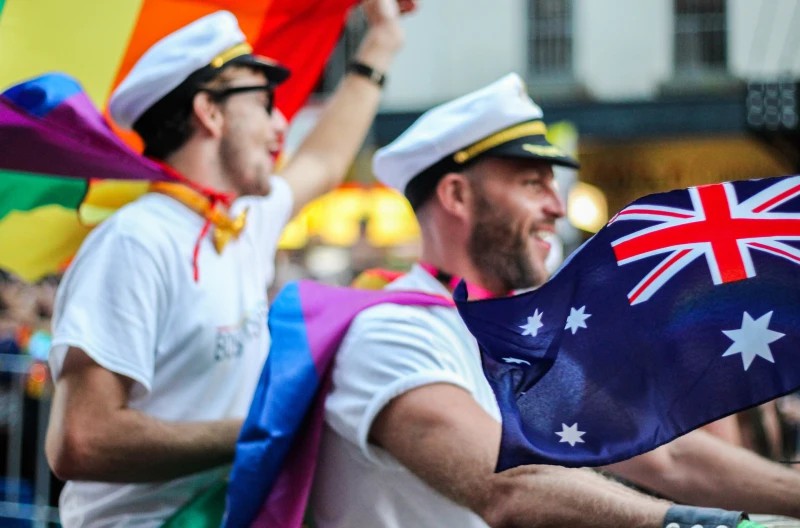 Let's go to Australia! Sydney is the friendliest area in Australia for the LGBTQ+ crowd. So, how strong is the LGBTQ+ community there? Let's say that the Sydney Gay and Lesbian Mardi Gras Festival is among the most visited tourist attractions. The event happens every March, and the festive atmosphere lasts for two weeks.
Visiting Sydney and being gay could be a winning combination; there are many shops, clubs, and restaurants for the LGBTQ+ crowd. Regarding the beaches, the most popular are Lady Jane Beach and Little Congwong Beach.
8. Madrid, Spain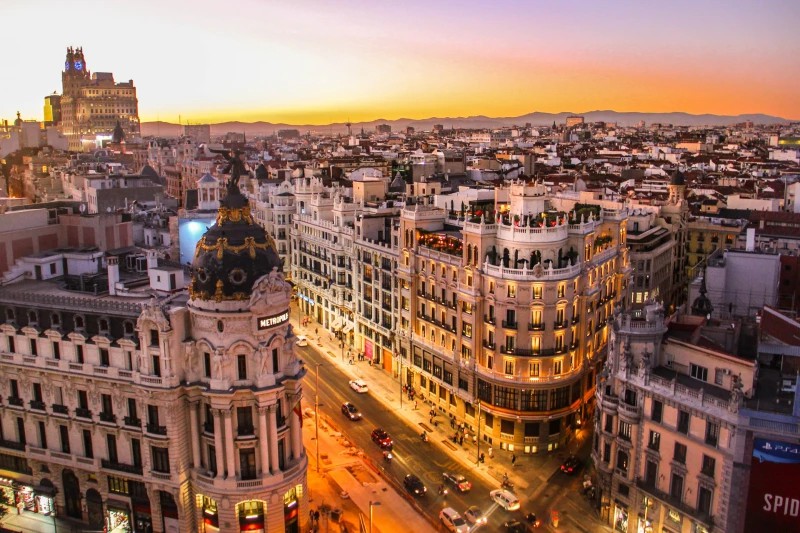 LGBTQ+ travelers love Spain, so we had to make a tough choice. On the shortlist between Sitges, Barcelona, and Madrid, we have chosen Madrid! The Spanish capital is a lovely city - vibrant, full of life, and has a fantastic clubbing scene. Madrid is tolerant and friendly, so you will feel free everywhere!  
Nevertheless, if we pick one place for LGBTQ+ travelers in Madrid, it will be the Chueca neighborhood. This part of the city is pro-LGBTQ+, with many cafes, clubs, restaurants, and shops. Overall, this is such a gorgeous part of the metropolis.
7. New York City - Manhattan, New York, USA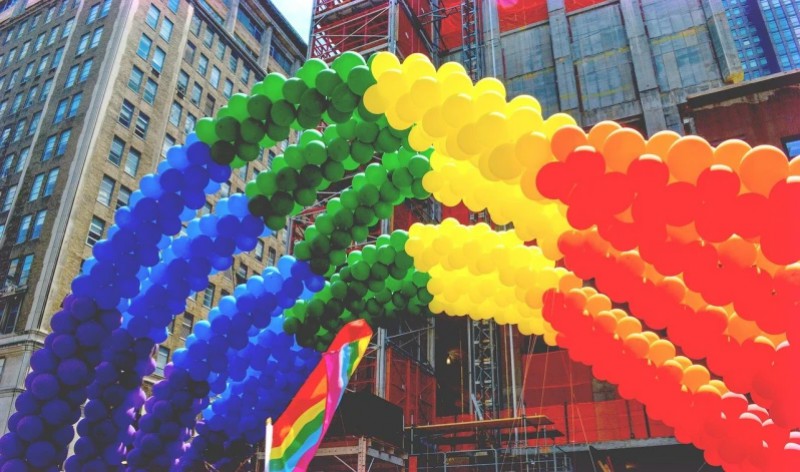 We have decided that the USA has to be represented by New York City and Manhattan. New York is a great city break and a place of liberation, so feel free to express yourself.
NYC has the largest population of LGBTQ+ people in the US, so it's no wonder that LGBTQ+ has a long history and is a healthy community. The gayest part of Manhattan is West Village, with many gay bars and clubs around the city.
6. Berlin, Germany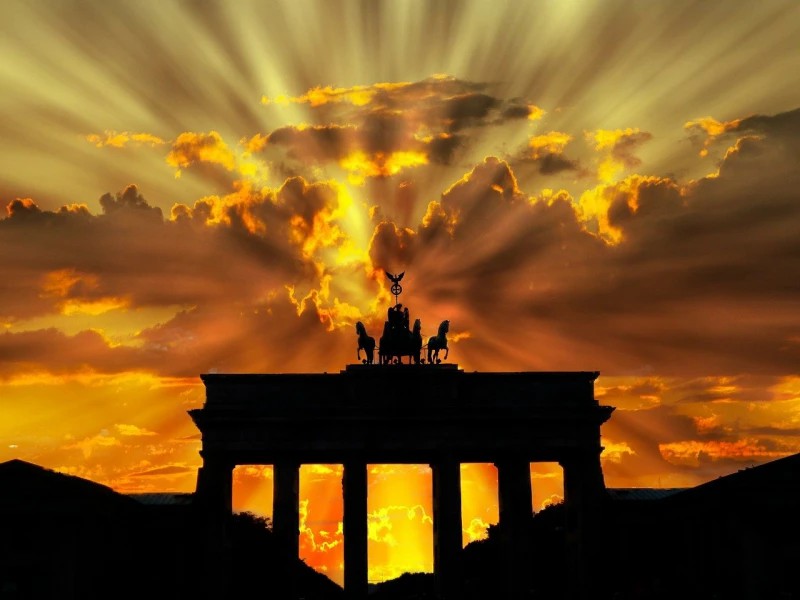 One of the largest German cities is LGBTQ+ friendly. German people are, in general, open and free-minded. The main reason gay people love Berlin is that it has a lot to offer, including excellent restaurants, cafes, and historical buildings. Of course, this includes an active LGBTQ+ clubbing scene.
Berlin has a long gay and lesbian scene tradition and is among the favorite gay travel Europe destinations. It all started in 1920 with many cabarets, bars, and clubs open for homosexuals. The Second World War interrupted everything, but in 1970 it blossomed again. In 1979 first Christopher Street Day (CSD) – the gay pride festival, was held. Today CSD is visited by 750,000 people, and it is a favorite festival among the LGBTQ+ population.
5. Rio de Janeiro, Brazil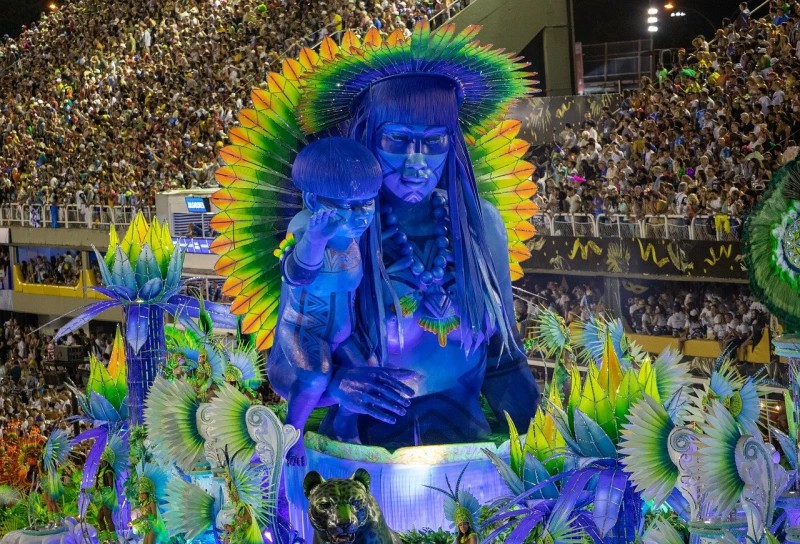 Carnival, sun, and lots of fun! Rio de Janeiro is a favorite spot for many people worldwide. It is also one of the loveliest places for the LGBTQ+ population. Rio is the gay capital of South America, with a high percentage of gay people. Carnival and Pride are favorites among the LGBTQ+ community.
On the beaches such as Copacabana and Ipanema, there are exclusive gay parts where you can meet new and exciting people. Rio has an active gay clubbing scene, so you can party all night. And to be clear, tourist zones are safe, but make sure you don't find yourself in Rio's favela areas controlled by gangs. Avoid them, no matter whether you are LGBTQ+ or not.
4. Los Cabos, Mexico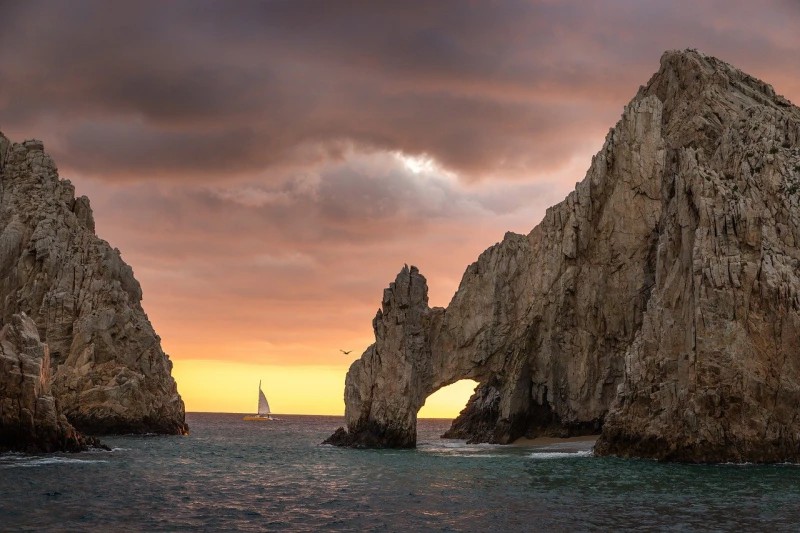 Oops! Now we are in trouble again! Hmm, Cancun, Los Cabos, or Puerto Vallarta?!? We decided on Los Cabos for its charming scenery. Los Cabos is spread between two coastline cities, San Jose del Cabo and Cabo San Lucas. This is a lovely place, stylish, and very gay-friendly.
As one of the most gay-friendly cities in the world, it provides many ways to spend your holidays. This includes relaxing by the beach, rock climbing, golfing, or fishing. This place can fulfill all your needs, from romantic candlelight dinners to all-night clubbing. So pack your bags, and go to Los Cabos, as you won't be sorry!
3. Brighton, England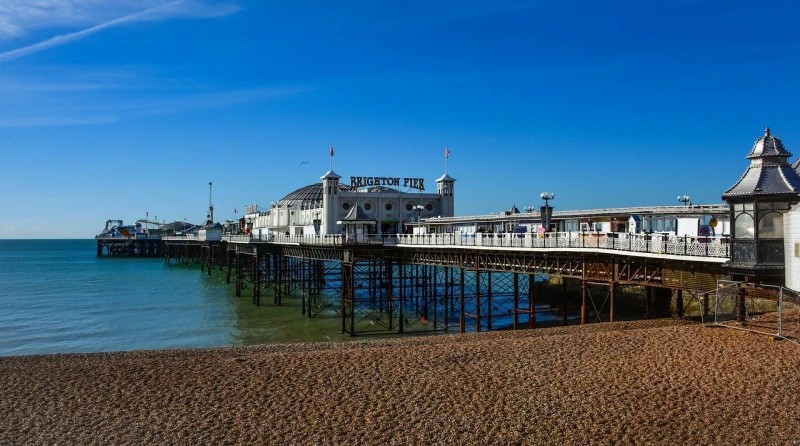 Brighton is a seaside town, less than one hour's drive from London. This charming place is the LGBTQ+ capital of the UK. Therefore, you can also find many lovely restaurants, bars, and pubs among the beautiful beaches. As one of the excellent LGBT travel destinations, it welcomes all people, straight or gay. Still, it is wildly popular among the LGBTQ+ population as the town of liberation.
This location also hosts the LGBT Pride parade, which is trendy, festive, and highly visited during summer. Brighton is sunny and fun, and you can also visit museums, go on guided tours and get to know the local history.
2. Mykonos, Greece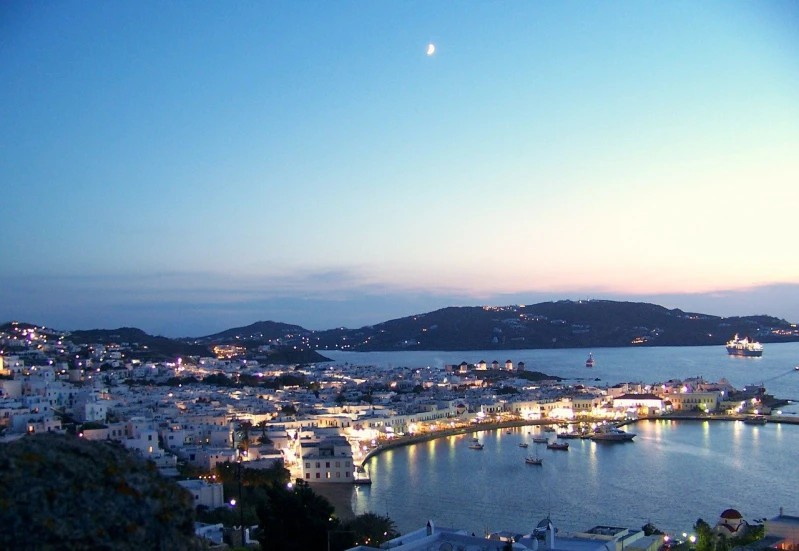 Now we are going to sunny Mykonos, the beautiful Greek island of parties and liberation. Here you can have lots of fun and act as you wish. This island is famous among jet-set and gay people and is an LGBTQ+-friendly destination. There is an active gay clubbing scene and many bars and restaurants for LGBTQ+ people. Also, some luxury hotels are gay only.
Regarding the beaches, Elia Beach and Jackie O are places to be. So let's sum it up: nightlife, beach parties, sun, sand, sea, and excellent accommodation are why Mykonos is a favorite LGBTQ-friendly travel destination in Europe.
1. Tel Aviv, Israel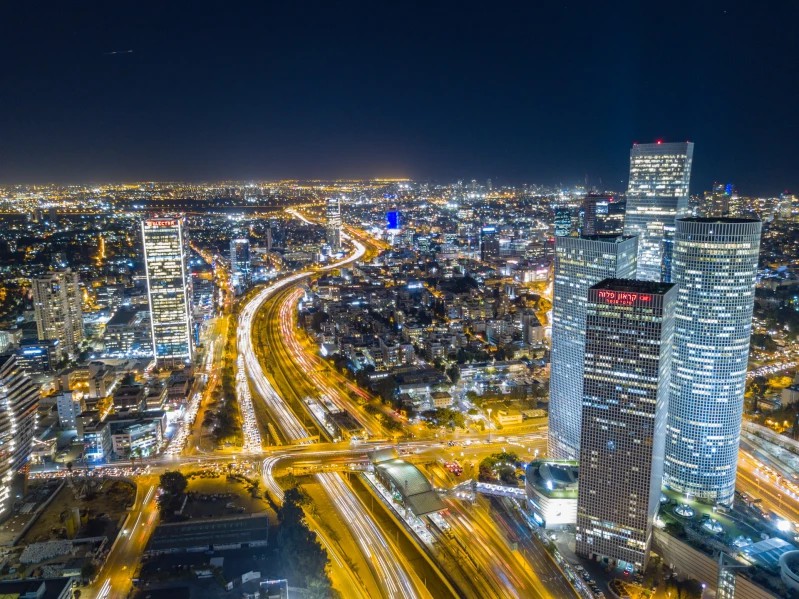 Tel Aviv is the gayest place on the planet, making it a must-visit place for LGBTQ+ travelers. The city's pride parade is the most visited and festive in Asia and the Middle East. Tel Aviv has worked hard to become one of the most LGBTQ-friendly cities. It has a thriving club scene, LGBTQ-friendly gyms, and restaurants.
While in Tel Aviv, remember to experience the beaches, the sea, and the sunny weather. The Hilton beach is the favorite among the LGBTQ+ community, but you'll feel safe everywhere you go.
We hope you enjoyed our top ten LGBTQ+ destinations worldwide, and perhaps you've chosen one for your next trip. If you are not LGBTQ+, we are sure that you have someone close to you that is gay; otherwise, you probably wouldn't read this article. This community is still fighting for equality, and it's nice to know they could go somewhere they're genuinely accepted. After all, what is the vacation if you can't feel free?
Have you ever traveled to any of these attractive LGBTQ travel destinations? Which ones would you recommend? 
Cover photo: Sharon McCutheon/Unsplash
---
Similar Articles