Europe has many beautiful beaches - sandy, rocky, and hidden, suitable for families, adults, etc. There's something for everyone, as they all provide a unique feeling. That's why deciding on our top ten beach Europe destinations was challenging, but here they are! So, pick the right outfit and visit some of them!
10. Praia dos Galapinhos, the Amazing Beach in Portugal
Praia dos Galapinhos is located in Arrábida Natural Park, south of Lisbon in Portugal, on the Atlantic Ocean shore. Golden-white sand and crystal-clear azure waters are sheltered from strong winds by its beautiful cliffs. They are surrounded by forested hills of the Serra da Arrabida with lush vegetation, making this beach one of Europe's best.
Due to the rich underwater life, the beach is loved and frequently visited by divers. On your way there, you need to walk a short path through the wilderness, which is a bit challenging but worth it.
9. Seychelles Beach, a Beautiful Hidden Beach in Greece
Seychelles Beach is on the south coast of Ikaria Island, Greece, surrounded by the Aegean Sea waters. This beautiful location with white pebbles and stones, emerald waters, and impressive white granite rocks is partially hidden and, therefore, not overcrowded. You must walk along the river bed to get to the beach from the main road. However, the path is steep towards the end, which might be challenging.
A few decades ago, the beach was created by a landslide caused by building a tunnel to the Manganitis port. There are no bars and restaurants, but a few are nearby in Manganitis village.
8. Playa de La Concha, the Most Charming Bay on the Atlantic Coast, Spain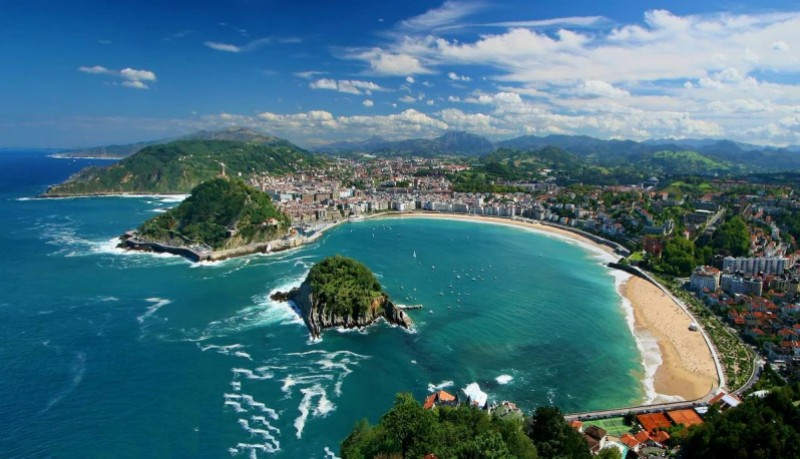 La Concha beach is situated in San Sebastian, a city in northern Spain, on the Atlantic Ocean's shores. Shell-shaped Concha bay, with its beautiful golden sand beach, is nestled between Urgull and Igueldo Mountain. The 1350m long beach is one of the best city beaches worldwide. La Concha is perfectly sheltered from the strong winds and excellent for sunbathing, swimming, and paddling. Be aware that this isn't a private beach, as there's no such thing in Spain!
La Concha is also known as a Royal beach because Queen Isabel II was sent here for her bath therapy in the 19th century. After that, San Sebastian was turned into the summer residence of the Spanish royal family. Besides the beach, San Sebastian has so much more to offer.
7. Cala Agulla Beach, the Most Beautiful Beach in Spain
Cala Agulla Beach is located near Cala Ratjada, northeast of Balearic Island Mallorca, Spain. Beautiful white sand and clear blue turquoise water are what it offers. Cala Agulla has a Blue Flag award for high environmental and quality standards. There is one restaurant and a few bars along the beach, but remember to put your shirt on!
The beach is over 500m long with shallow water, ideal for families with small children. It is surrounded by glorious pine forests and mountains that make a perfect climate. Cala Agulla is ideal for swimming, sunbathing, and beach sports.
6. Palombaggia Beach, the Most Stunning Beach in France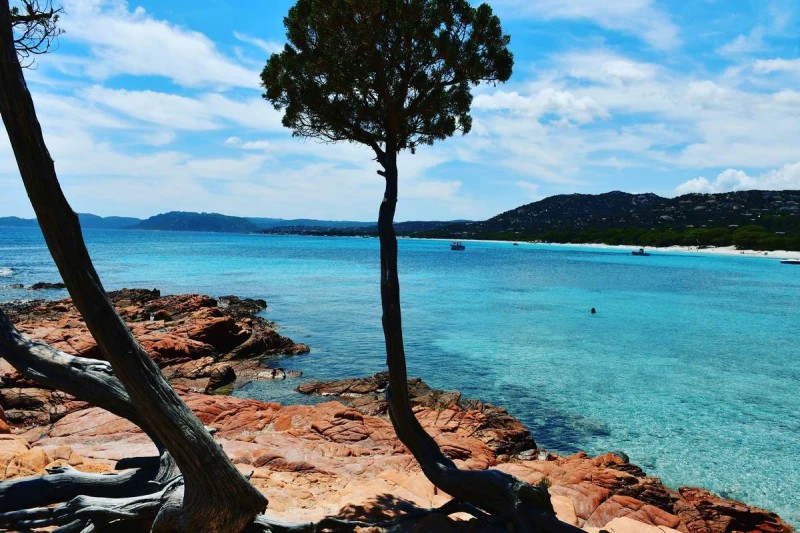 Beautiful Palombaggia Beach is on Corsica, 30 km southeast of Bonifacio and 10 km south of Porto - Vecchio on the Mediterranean Sea. This fabulous beach is well known for its crystal clear water, white sand, red granite rocks, and calm turquoise sea, reminding us of the Maldives.
There are several restaurants, bars, and many pine trees on the beach instead of crowded bars and shops. Therefore, this is a perfect place to enjoy nature. Besides sunbathing and swimming, this is an ideal location for snorkeling and exploring preserved marine life.
5. Zlatni Rat, the Most Beautiful Beach in Croatia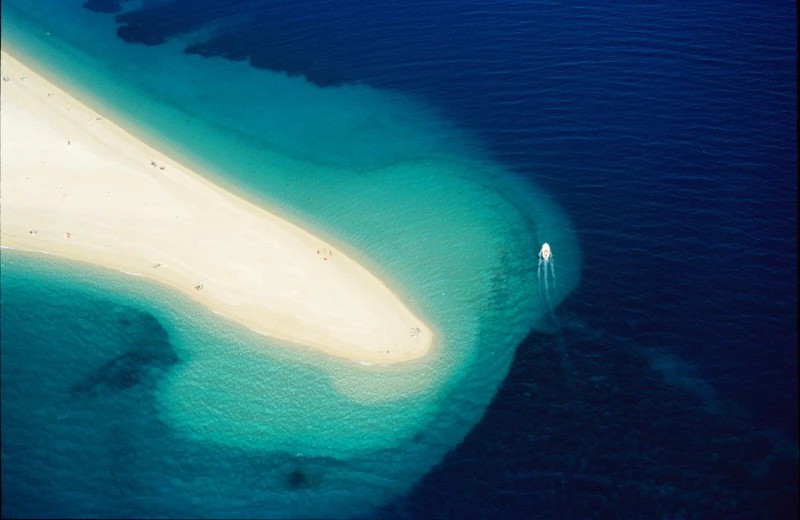 This stunning beach with beautiful tiny pebbles and turquoise waters is located in Croatia on the island of Brač at the Adriatic Sea. Zlatni Rat is well-known for its unusual shape of a horn or the letter V changed by the current. Its name translates from Croatian as Golden Horn.
Besides swimming and sunbathing, Zlatni Rat is an excellent spot for windsurfing, kite surfing, kayaking, and stand-up paddling. Due to the clear water, it is also well known for snorkeling and scuba diving. Along the beach, you can sit and chill in one of many bars and restaurants. Many beach bars provide great parties where you can have a lot of fun.
4. Elafonisi Beach, the Unique Pink Sandy Beach in Greece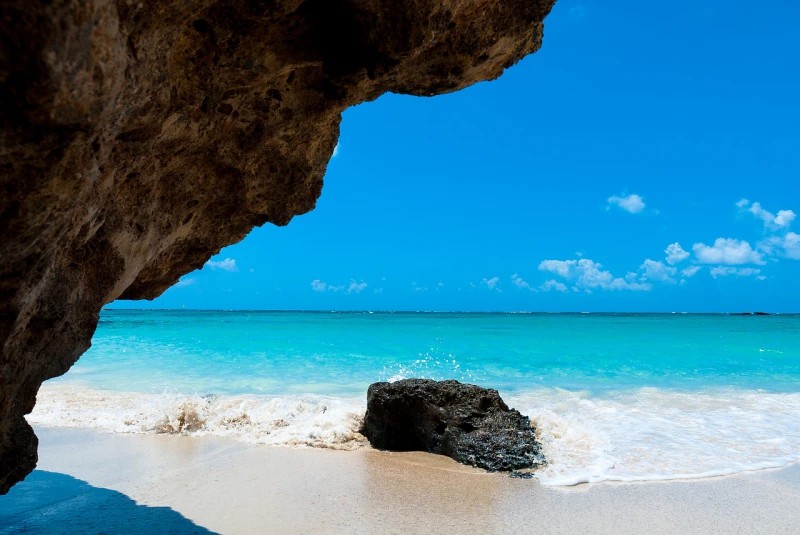 Beautiful white and pink sandy Elafonisi beach is located on the southwest part of the island Crete, on Mediterranean Sea shores. Elafonisi is an island separated from the coast with a shallow lagoon. The sand's pink color comes from the corals and shells. The sand is soft like dust, and the lagoon water is calm, bright, and warm.
On the coast, there are a few bars, sun umbrellas, and sunbeds. Still, the island is a protected zone, so when you cross over the shallow lagoon, there's nothing but preserved nature, home to 110 plant species. Besides sunbathing and swimming, this pink beach is excellent for snorkeling and kitesurfing. Yet, avoid visiting the beach on windy days.
3. Navagio Beach, the Most Famous Beach in Greece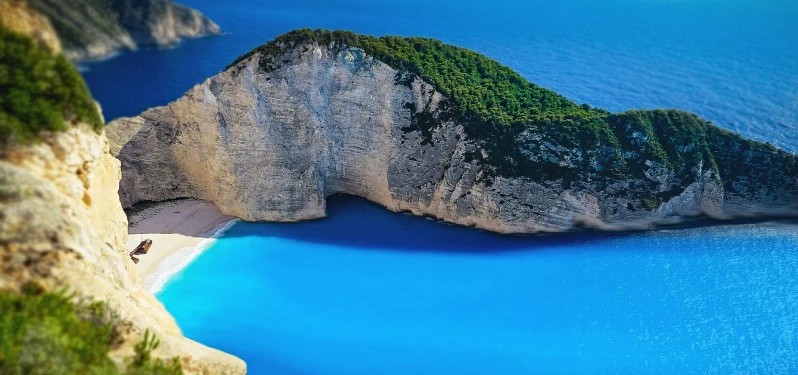 When you think of Greek beaches, this is probably the picture that comes to mind - Navagio Beach or Shipwreck Beach! A white sand beach is surrounded by white limestone cliffs and crystal clear turquoise waters. It's an exposed cove known as Smugglers Cove, located on the Zakynthos Island coast on the Ionian Sea. It's only accessible by boat.
The remains of a smuggler's shipwreck and the story dating from 1980 are the best-known attractions on the beach. As the authorities received a tip, the ship Panayiotis allegedly smuggled cigarettes and alcohol from Turkey, ordered by the Italian Mafia. Trying to escape the law in lousy weather, Panayiotis crashed right into Navagio cove with the crew fleeing. Allegedly, locals heard about the wreckage and took all its cargo. Legend says no alcohol or cigarettes were sold on the island in the next four years. Nevertheless, the ship still sits on the beach and attracts many visitors.
2. Praia De Marinha, the Most Picturesque Beach in Portugal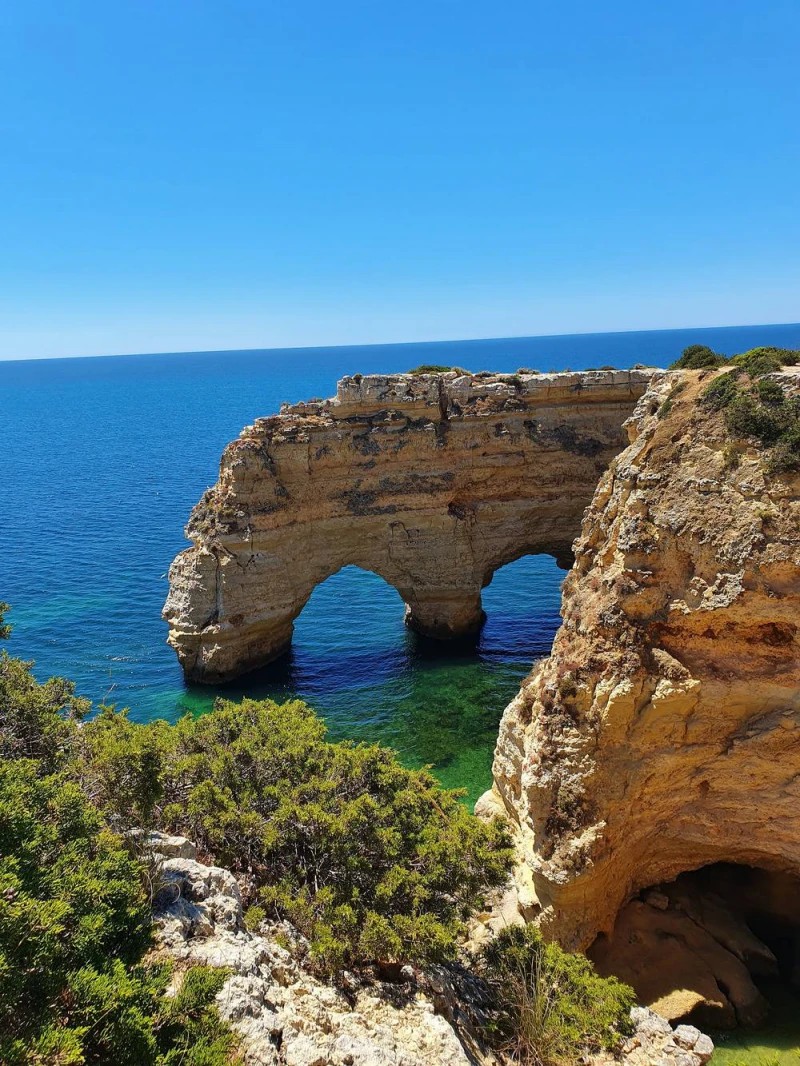 Praia de Marinha is located in Portugal's famous Algarve region on the Atlantic coast. This is one of the prettiest beaches globally, with smooth golden sand, orange limestone cliffs, and crystal clear water. Before you step there, catch a breathtaking view of the beach and surrounding cliffs. This is the picture to remember for a lifetime.
Getting to the beach could be tricky because you need to go down the steep steps, and getting back needs climbing skills, but it is worth it. Near the beach is a famous rock structure looking like the letter M, also known as the Cathedral. There are several caves and natural grottos worth exploring nearby, and it is an exciting place for snorkeling.
1. Ölüdeniz Beach, a Beautiful Beach in Turkey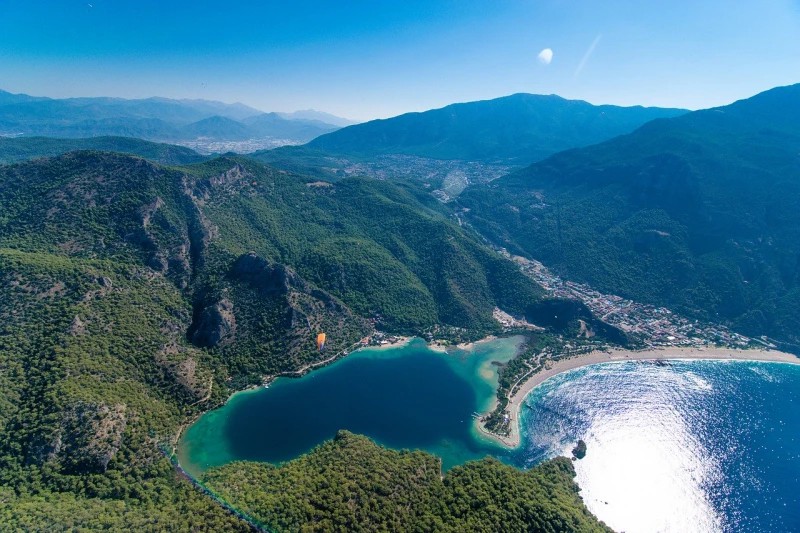 This fantastic beach with pebble shores and aquamarine waters is in the Fethiye district in southwestern Turkey on the Mediterranean Sea. Ölüdeniz got the name due to its calm waters and literally translated means Dead Sea. Still, it is better known as a Blue Lagoon. This is the best beach in Europe and the perfect place for paragliding and exploring gorgeous panoramic views due to the surrounding green hills.
Also, it's an excellent place for scuba diving and snorkeling. Bay and the surrounding forests are nature reserves and the most picturesque spots in Turkey. Similar to Kuşadası, among the breathtaking nature, there are all sorts of beach bars, restaurants with delicious food, cafés, and other coastal amenities at your disposal to fully enjoy your stay at Ölüdeniz Beach. While in Turkey, try local dishes – icli pilav, pide, or kebab. You may enjoy them in one of many restaurants with the bay's view.
Some of the beaches from this top ten list are difficult to reach, but it's worth the effort! Therefore, we hope we inspire you to visit Europe's best beaches and explore for yourself. 
Have you ever visited Europe's beaches? What is the most fabulous beach you've ever visited? Feel free to write us your opinion in the comments section. 
Photos: Pixabay, Unsplash.com, YouTube
---
Similar Articles