Let us introduce you to Madrid, Spain, one of the world's most exciting destinations. It is unique for its vibe and a regular inspiration for TV shows. This city lives by night and has a soul! It's siesta all the time in Madrid. There's no such rush that you can't sit and order a few tapas and Cerveza (beer). Therefore, we hope you'll enjoy our top ten list of must-do things while experiencing Madrid travel!
10. Plaza Mayor – The Main Square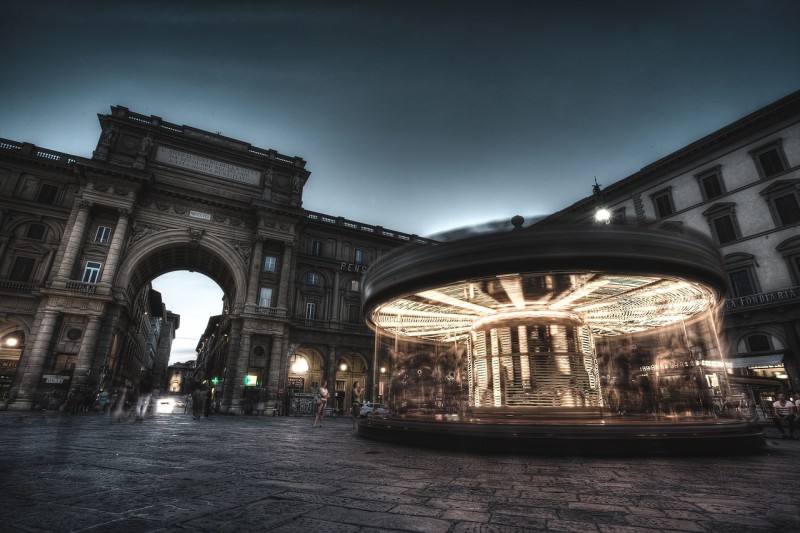 This is Madrid's main square, surrounded by three-story residential buildings, along with 237 balconies. Plaza Mayor was built in 1619 primarily to celebrate all significant events. Still, during the inquisition, this was the place for execution.
Today this location is way more friendly and surrounded by numerous restaurants and cafes. Furthermore, at the square's center is the bronze statue of the king of Spain, Philip III. Plaza Mayor has nine entrances, with Arco de Cuchilleros as the most famous one. During Christmas time, this is the place of the Christmas Market.
9. Plaza de España – The Largest Square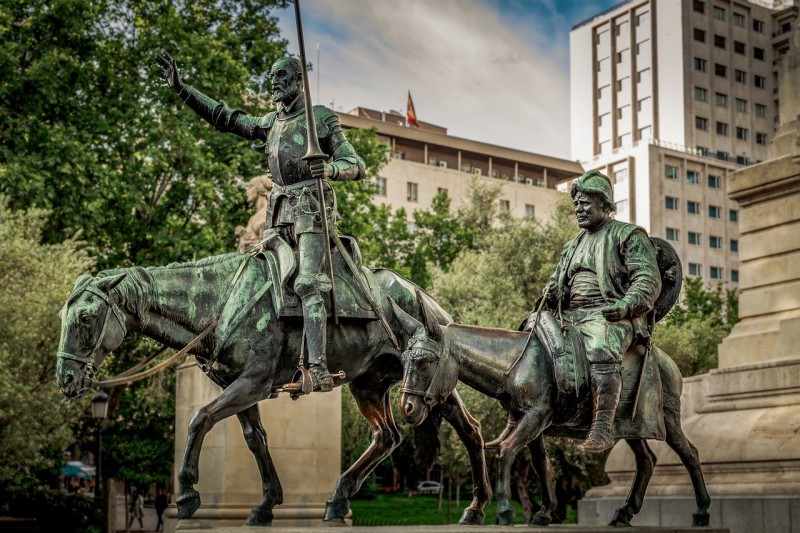 Plaza de España is among the largest squares in Madrid. This place is recognizable for its olive trees and several fountains providing refreshment during the hot days. The most impressive object here is the Cervantes Monument. Constructed in 1929, it represents the legacy of Spanish novelist Miguel de Cervantes.
He's overlooking two sculptures representing his characters, Don Quixote and Sancho Panza, from his world-famous novel "Don Quijote de la Mancha." After a full day of sightseeing, find a bench in the shade and relax before exploring more.
8. Gran Via – The Unofficial Main Shopping Street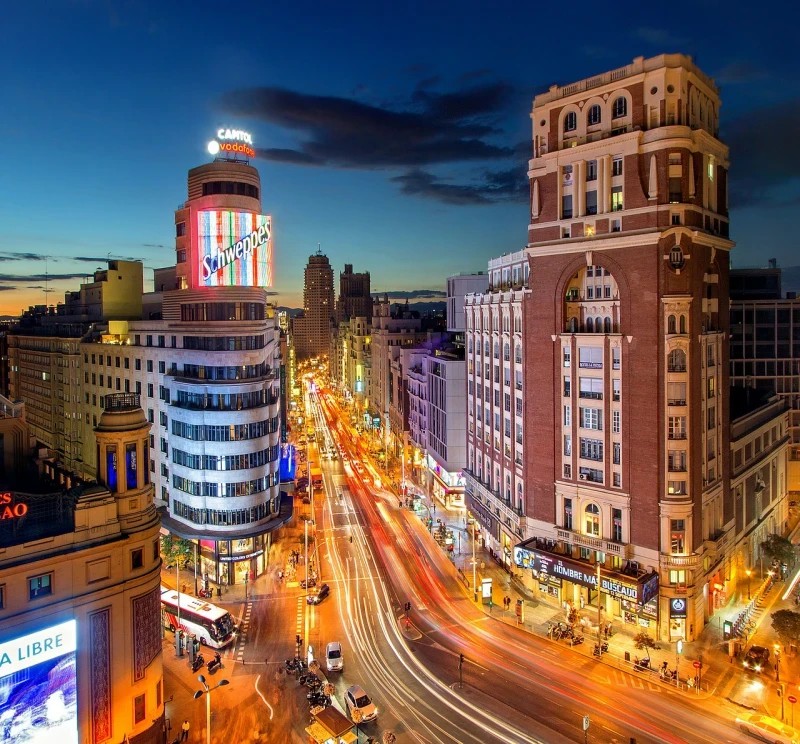 Gran Via is the place where you want to go shopping. Gran Via is full of luxury stores, hotels, casinos, and bars and has a vibrant nightlife. This is the home of the bar-museum Museo Chicote, best known for being Hemingway's hiding place during the Spanish war.
Just walking around here can be exciting! The location has many beautiful buildings, so make sure that you look at the roofs. There are quite a few impressive statues on the top of the buildings in Gran Via.
7. Royal Palace – A Bit of History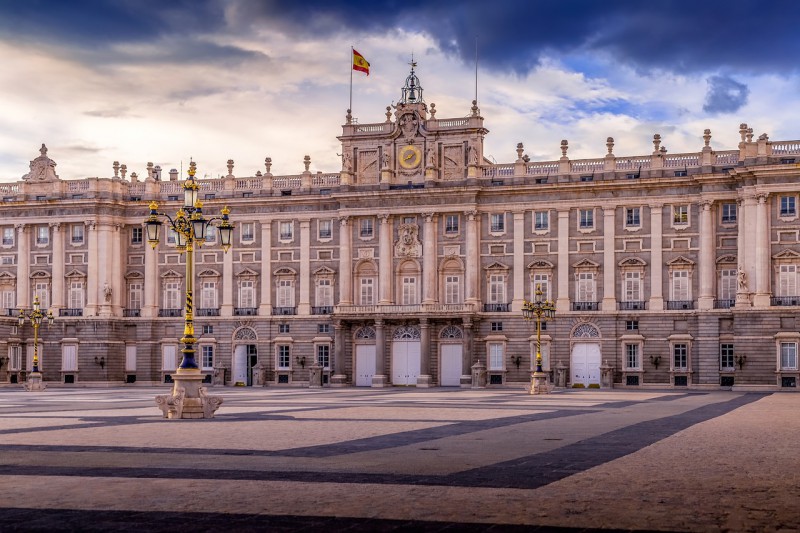 The representative residence of the Spanish Royal family is the Royal Palace. Today it serves only for state ceremonies, and the royal family does not live in the palace. The baroque palace that rivals those in Vienna was built in 1764. It has 3418 rooms and hosts paintings by artists such as Caravaggio, Francisco de Goya, Juan de Flandes, and Velázquez.
Among all the other treasures, we recommend visiting The Royal Armory of Madrid or Real Armería de Madrid, consisting of one of the world's best collections. Also, take a walk in the gardens surrounding the place.
6. Santiago Bernabéu and Plaza Toros Las Ventas - One for the Action Fans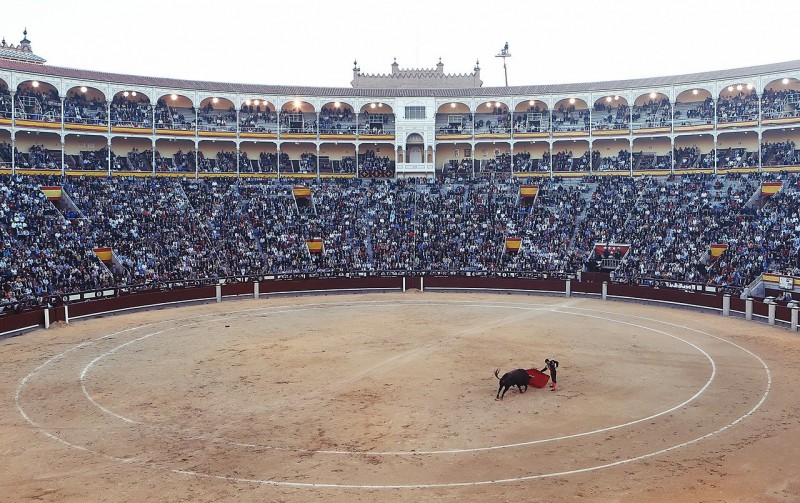 For soccer fans, a must-see is Real Madrid's stadium Santiago Bernabéu. It has 80.000 seats and is home to one of the world's most expensive clubs, often playing in the Champions League. But there's more to see during your Madrid travel itinerary. One of the most exciting locations is Plaza Toros Las Ventas, the third largest bullring in the world. 
The best time to see it is during the San Isidro festival, hosted between May and June each year. San Isidro festival is the most famous bullfighting festival in the world. Even if you don't like bullfighting, it's an exciting place to visit.
5. El Retiro Park – Back to Nature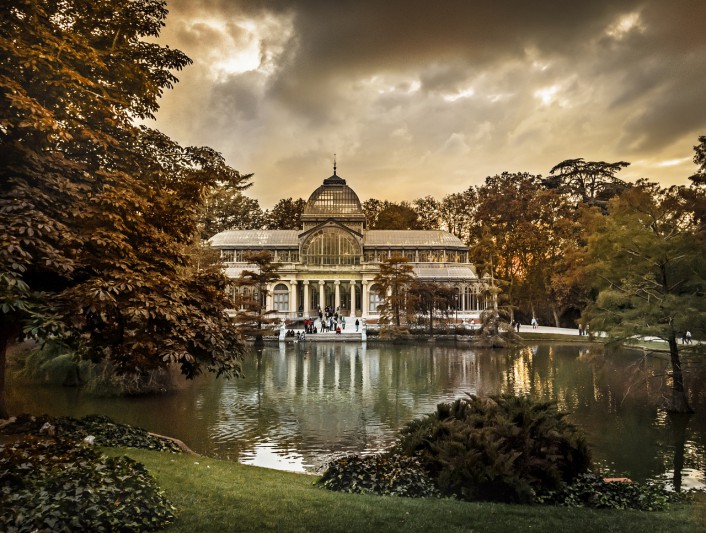 Parque del Buen Retiro is the biggest and most beloved park in Madrid, and it's also on our list of Top 10 Best City Breaks All Around the World. If you wish to escape the urban city life and enjoy nature, this is the place. El Retiro Park has a lot to offer, including a beautiful rose garden called the Rosaleda.
The exhibitions, performances, fairs, etc., are hosted in El Retiro Park. You can also visit Palacio de Cristal and Velázquez Palace, both settled in the park. Alternatively, stroll along the artificial lake with the Alfonso XII monument. Indeed you will find something interesting to do here.
4. Museums Prado and Reina Sofia – A Bit of Culture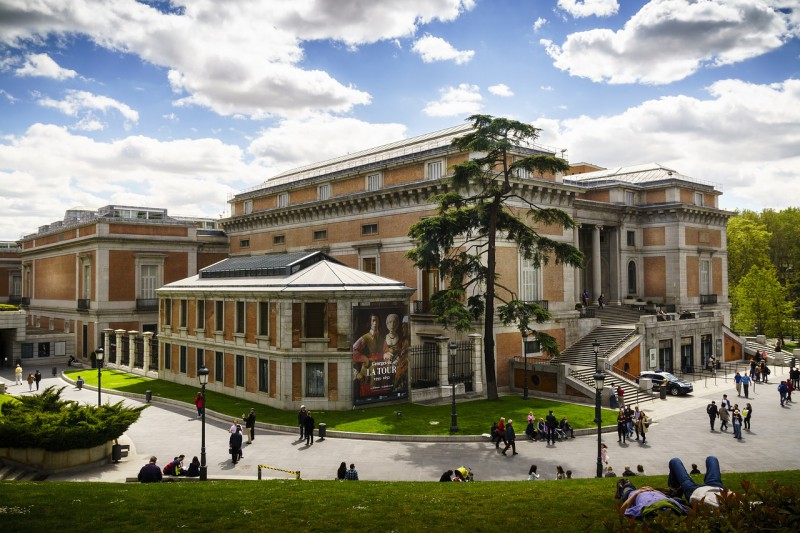 These are some of the most excellent art museums in the world, easily rivaling those in New York. Among the exceptional collection of paintings, drawings, and sculptures, you can see masterpieces by El Greco, Ribera, Velázquez, Goya, Titian, Michelangelo, Rubens, Dyck Bosh, and others.
Our favorite is the Museo Nacional Centro de Arte Reina Sofía with 20th-century art. Here you can admire the masterpieces of Juan Miro, Salvador Dali, and Pablo Picasso. Famous Guernica by Pablo Picasso is exhibited here. Also, the entrance is free of charge on some days, so check when.
3. Puerta del Sol – The Heart and the Soul of the City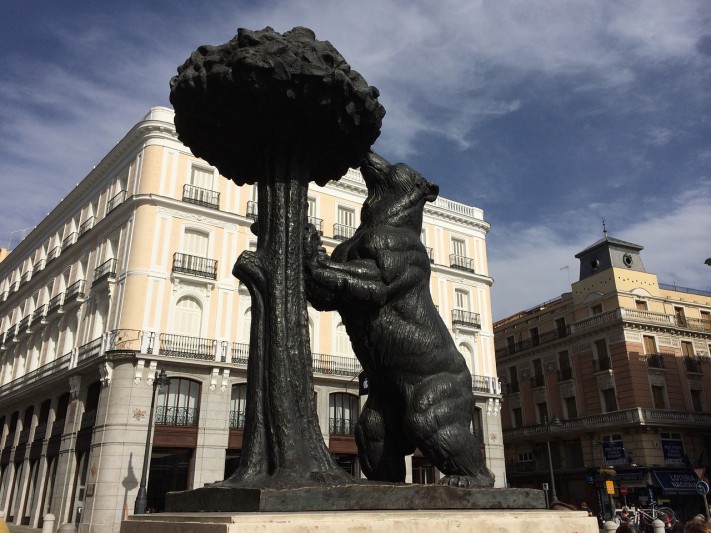 This is the most dynamic of all the city's squares. Puerta del Sol Madrid is undoubtedly the heart and soul of this metropolis. Here you can find all sorts of performances. You'll first notice a bronze statue of the bear eating strawberries from the tree. This is the symbol of Madrid - Estatua del Oso y el Madroño.
It has been standing here since 1967 and represents zero ground in Madrid, Spain. Therefore, this is also the perfect position to start your adventures. There are many shops, bars, and restaurants around Puerta del Sol Madrid. Many performances occur at night, so you can sit and enjoy the Puerta del Sol vibe.
2. While in Madrid, Don't Be Hungry or Thirsty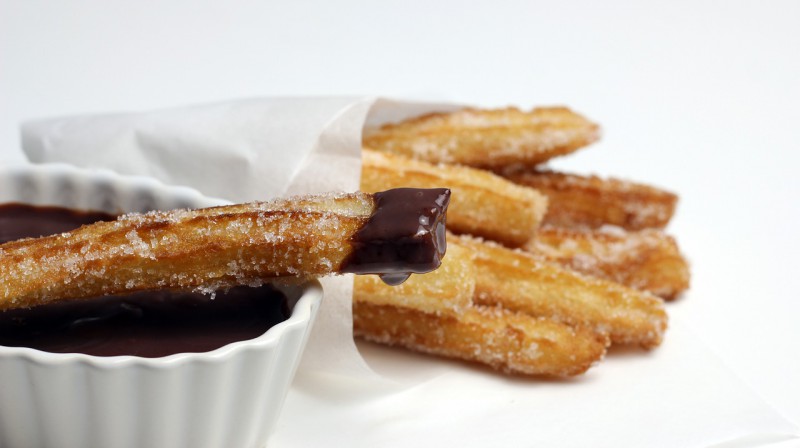 During the Madrid travel itinerary, you must try the famous paella, a dish made of rice with different ingredients, such as chicken, vegetables, sea fruits, etc. If you wish for a snack, find the nearest Museo de Jamon and order a great sandwich made from ham and cheese - they are all over the town. If you prefer something sweet, try churros, a fried-dough pastry served with melted chocolate.
The best place for churros is Chocolatería San Ginés, the oldest one in Madrid, established in 1894. If you're not hungry and wanna relax, order a beer and tapas. Tapas are small, bite-sized snacks or appetizers made from bread, toppings, meat, delicious cheese, vegetables, etc.
1. It's Time for the Clubbing
As we've said, Madrid comes to life late in the evening. This is due to its active clubbing scene. Thus, in Madrid, you can find something for every taste. The most exciting clubs are in La Latina and Malasaña neighborhoods. You should check before your visit, as it could be that your favorite DJ is performing in some clubs.
Lively Chueca is located in central Madrid and has many street cafes and boutique shops. This is the gay part of the Madrid travel itinerary, but exciting no matter what your sexual orientation is. Every year, the first week in July, Chueca hosts the LGBT carnival.
Finally, it's worth mentioning that Madrid, Spain is the sunniest capital in Europe and the best time for visiting are spring and summer. However, you will make a good decision whenever you come to enjoy the Spanish capital.
Do you have a favorite locale in Madrid? We'd like to hear about it, so please write about it in the comment section.
Photos: pixabay.com
---
Similar Articles