We are packing our thing and moving to beautiful Thailand, a country surrounded by the Andaman Sea and the Gulf of Thailand. This land of diversity, rich with history and striking landscapes, deserves many articles. Among them are the Top 10 must-visit islands and the top 10 best Thai food. But let's get back to the continental part of Thailand! There is a lot to enjoy, from the inspiring modern cities to ancient temples, jungles, and rainforests. So here they are, the top ten must-see places in Thailand!
10. Pattaya - Perfect Place to Spend Your Winter!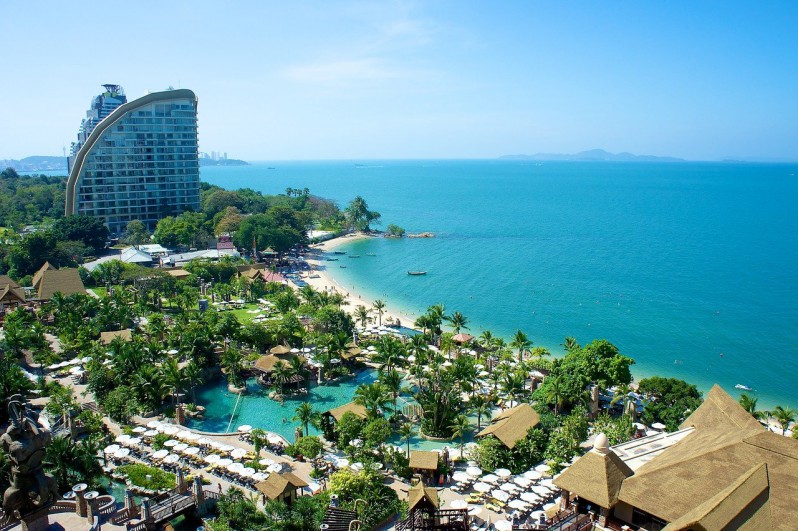 This former fisherman's village in the Gulf of Thailand has evolved into a touristic city stacked with hotels and resorts. This is definitely a place well-known for its nightlife and shopping malls. Pattaya is very popular among foreigners who spend winters there, as it's considerably cheaper than living on the islands and only 90 miles away from Bangkok.
Pattaya has a lot to offer to everyone. However, we have to say that it's also known as a sin city since the sex industry is relatively developed. Nevertheless, avoid that part of the town, and you'll be fine. Finally, when talking about Pattaya, it's fair to say that the beaches and especially the sea are less attractive than on the islands. Still, it's a good starting point for day trips.
9. Why Bother Sightseeing When You Can See It All at One Place at Samut Prakan Province
Located just south of Bangkok on the Chao Phraya River, Samut Prakan offers the Ancient City, full of replicas of Thailand's most important places. This is the largest crocodile farm home globally, so it's not surprising that it attracts many visitors. 
Erawan Museum stands out as a remarkable landmark of The Three-Headed Elephant. Like all the other Provinces in the country, Samut Prakan has several beautiful temples.
8. Happy Elephants!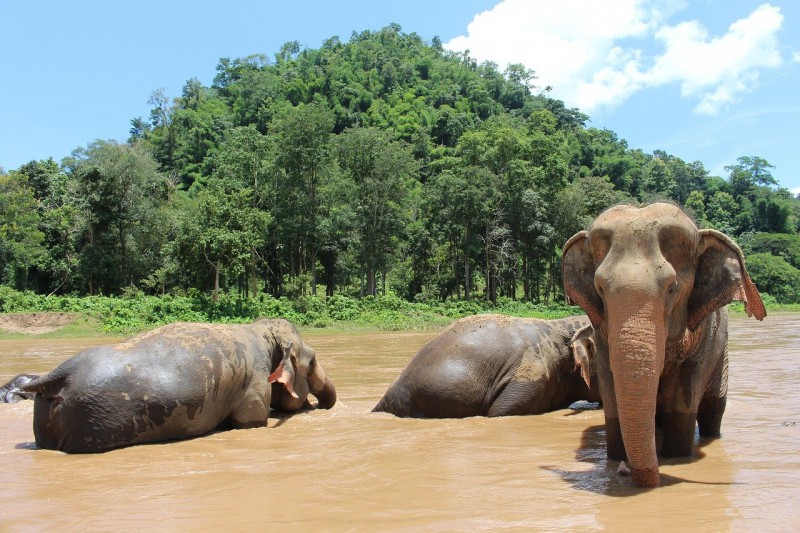 Thailand has several sanctuaries across the country, easily reachable from all major cities. Elephants are lovely creatures, so they deserve to be on this list, especially because they have often been mistreated and even eaten! All of the Thai Sanctuaries have the same purpose of rescuing and protecting these animals and preventing their extinction. Near Chiang Mai is The Elephant Nature Park, which focuses on stopping animal abuse and prevents using them in trick shows and tourist rides. Along with elephants, they rescue other animals as well.
Burm and Emily's Elephant Sanctuary near Chiang Mai has put a lot of effort into being the best wildlife sanctuary in Thailand. Boon Lott's Elephant Sanctuary near Sukhothai keeps tourist visits at a minimum to create a stress-free environment for the elephants. Krabi Elephant Sanctuary is where you can interact with these animals that help make beer. Still, unlike their African cousins, they don't drink!
7. The Death Railway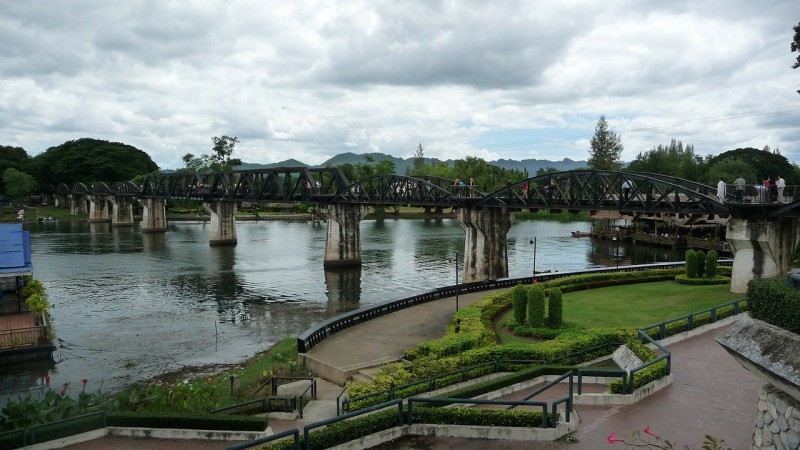 Kanchanaburi, a little town in the west of Thailand, is best known for its Death Railway, constructed during WWII by the Japanese. Most impressive is the Death Bridge on the River Khwae Yai. This bridge became immortal due to the movie "Bridge on the River Kwai" from 1957. The railway connects Thailand to Myanmar, and the slow ride lasts two hours.
The railway crosses the unique terrain from the cliffs' edges to the farmlands and the Khwae Yai River's shores. During the Japanese occupation in WWII, the construction of the railways took over 100,000 lives. In the Kanchanaburi is the War Cemetery, known as Don-Rak, where all the war victims were buried.
6. Wellness & Spa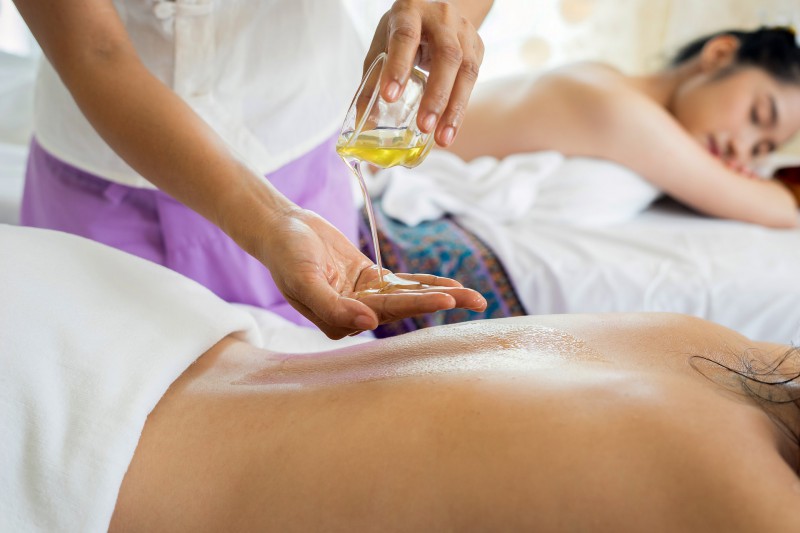 Thailand is well known for its wellness and spa centers. They are all over the country, but with a bit of twist, depending on the region. Thai traditional massage is probably known to all of you, so we'll stick with some odd ones, like the hot sand beach spa at Krabi. Just lying down on the sand sounds relaxing, and if you add healing mud, you'll get a fantastic experience. So what makes this spa treatment so unique? It could be done only six days a month, three to five days after the full moon and after the new moon.
Would you rather like to be boiled? For this, go to the Trat and try Chicken Coop Sauna. Basically, you are in a big basket steamed with the addition of 32 kinds of herbs, detoxifying and relaxing. How about being burned? Go to Chiang Mai and try Yam Khang Fire Massage, where the therapist will warm his feet on the open flame and then massages you with them.
5. Ancient Ayutthaya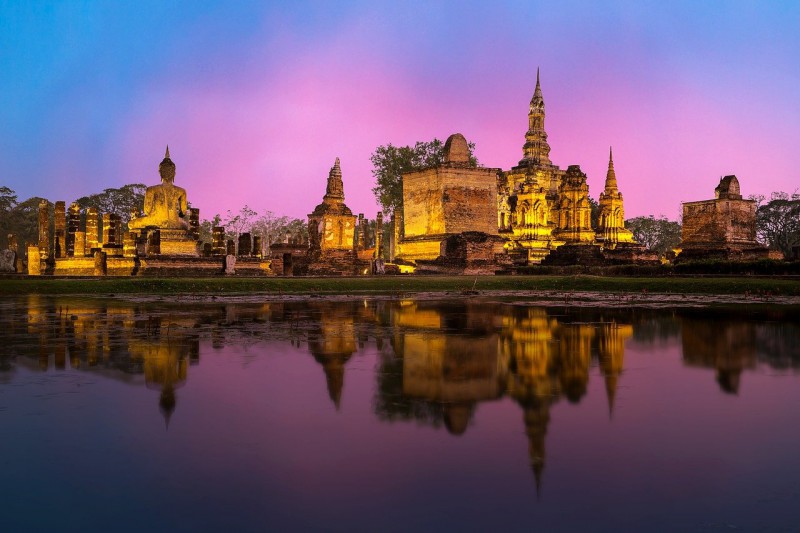 This beautiful historic city was once the capital of Thailand. Today this is a tourist attraction, together with Ayutthaya Historical Park in the inner city. This group of temples was built between 1350 – 1529, and these impressive remains of Ayutthaya's glorious past attract many tourists.
The most outstanding is Wat Chaiwatthanaram – a Buddhist temple.
This was a royal temple where the king conducted religious ceremonies. Wat Phra Si Sanphet was the most important and most beautiful Buddhist temple in the area. Unfortunately, it was devastated at the end of the 18th century but was later restored.
4. Beautiful Krabi!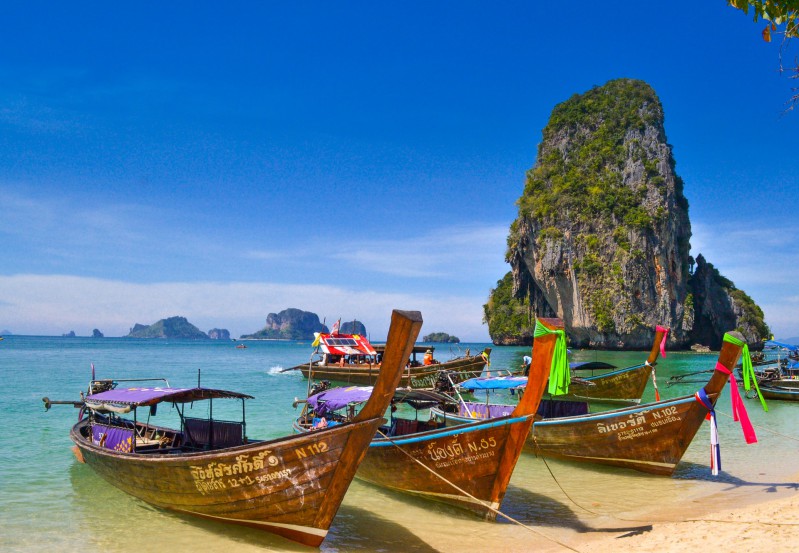 This province is so full of beautiful beaches and surrounding islands that you may call it a perfect getaway. Still, we'll stick to the continental part of Krabi. Krabi Town is a commercial center and the Krabi province's transit point. For hiking lovers, near Krabi Town is Krabi Tiger Cave, a temple in the limestone caves surrounded by stunning nature and full of monkeys. Therefore, bringing some bananas and watching over your belongings is a must.
Further into the jungle are the Krabi Hot Springs. The cascading waterfalls with hot mineral water are unique for their surroundings and beauty. The area contains caves, limestone cliffs, mangrove forests, jungle hills, and many more. Hence, this is the place to be if you like exploring and want an active vacation in perfect natural settings.
3. Just a Scratch of Nature
We can't describe all the natural wonders of Thailand, so we'll mention only two to intrigue you. Emerald Pool at Krabi is a natural underground hot spring with hot green waters surrounded by rich tropical mangroves, making it truly unique.
Sam Phan Bok is located at Ubon Ratchathani, also known as the Grand Canyon of Thailand. It consists of three thousand shallow lakes and the largest rock reef in the Mekong River basin.
2. Charming Chiang Mai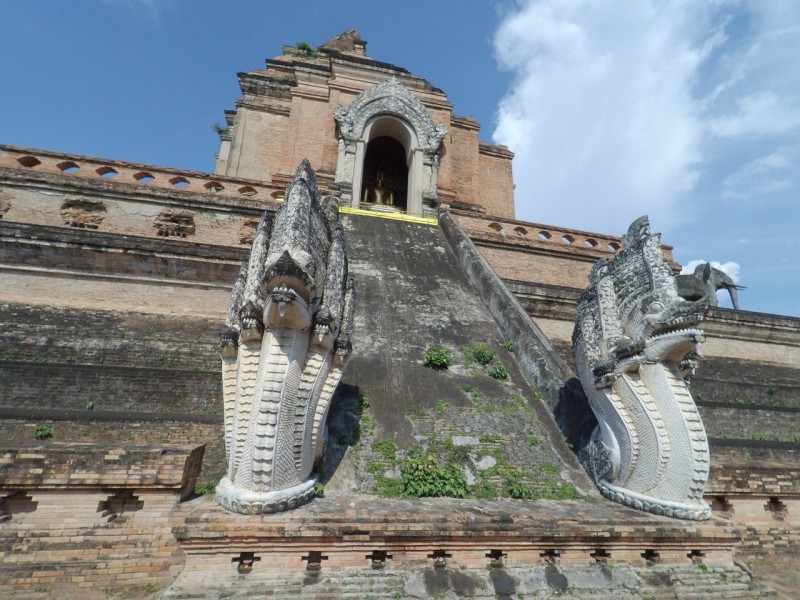 This modern city has developed outside the ancient walls of the old town. Chiang Mai is known for its Old City, beautiful temples, and breathtaking nature surrounding it. Let's start with the Chiang Mai Old City, as this is still the heart of Chiang Mai, filled with a bit of everything. For instance, you'll find just the right amount of clubs and bars that will help you skip boredom. However, it also contains ancient buildings and shops with handcrafted souvenirs. 
Wat Chedi Luang is the tallest structure in the Old City. Besides being a major tourist attraction, this Buddhist temple from the 14th century still has a significant religious value. Overlooking the city is Doi Suthep Mountain, covered with a dense forest. Besides providing an impressive view, the mountain has several beautiful waterfalls. Furthermore, it includes one of the holiest Buddhist temples in Thailand, Wat Phra That Doi Suthep. The is a lot to see and do around Chiang Mai, so we'll leave it for you to explore further.
1. The Amazing Bangkok

As one of the most sensational Asian cities, Bangkok has a lot to offer, so it deserves a bit more space. The Grand Palace is among the most impressive landmarks in Bangkok. The complex of the Grand Palace consists of several buildings, including the Temple of Emerald Buddha, the most visited temple in the city. The most significant feature is the Emerald Buddha carved from a 26 inches tall block of jade. It holds a 6562-foot-long gallery with 178 scenes from the epic story of Ramayana. Just make sure to skip making selfies!
Besides this one, there are at least 15 more must-sees Bangkok temples, such as:
The Temple of the Reclining Buddha is the ancientest in Bangkok. It has a 49-foot-high, 43-meter-long Buddha covered with gold leaves.
Temple of the Dawn, located on the Chao Phraya River banks, is quite impressive. From the balcony on top, it offers a fantastic view.
Bangkok is an excellent place for shopping, offering many shopping malls, markets, and stores. Floating markets are something you also must visit! Buying a snack or something from the boats is unique, as the atmosphere is remarkable. Don't forget to stop by one of the rooftop bars in the evening, enjoy the atmosphere, and view this stunning city.
In the end, Thailand is a beautiful country with very hospitable people. We've only given you a few of the most beautiful places in Thailand without mentioning breathtaking views, stunning waterfalls, mysterious caves, and many more. We hope our top ten list has intrigued you to visit Thailand on your next trip or spend a winter there. 
Have you ever been to Thailand? What did you love the most? Please, write to us in the comment section, as we want to hear your impressions.
Photo & video: pixabay.com, unsplashed.com, youtube.com
---
Similar Articles