Sometimes you need a fancy hairstyle done by the best hairdressers in town because the occasion requires you to be the hottest chic. However, you must master that "hairstyle done by me in a minute" skill for your everyday look! It's as simple as it seems, and maybe all you need is a hair clip. Get inspired by our thread of top ten gorgeous ideas!
10. You Can Massage and Lift Your Hair Parting
...Because all of us dream of one thing – volume! Every girl craves volume, and the truth is that it's mostly there only when you do your hair like that. Most girls don't have that crazy volume naturally, so don't worry – you're not the only one struggling! However, even that can be over with a comb and one hair clip!
A pro tip for volume is to massage your scalp with a comb and then lift your hair parting to the back of your hair, so you basically don't have your parting visible at all! This vintage hairstyle is still trendy, and you only need a clip to keep your hair behind. We hope your hair can take all that volume!
9. Low Ponytail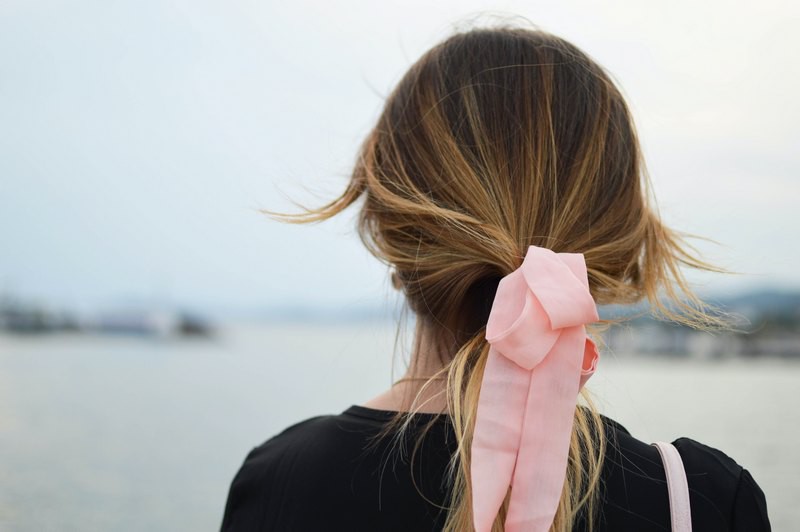 The most effortless hairstyle you could do is a low ponytail since it will require only two or three seconds. It won't take much, and you'll have a smooth hairstyle that can last for a whole day. A neat hairstyle that will fit your head smoothly won't damage your hair – some hairstyles look pretty, but they put a lot of pressure on your head!
Luckily, low ponytail is a trend again after a long time – girls used to wear only high ponytails, but now you can see both equally on the streets! Just like baggy clothes are now in focus way more than tight clothes that hurt, a low ponytail makes you comfortable, and it's even feminine. You'll love how cute it looks!
8. Half Updo
When you search for hairstyle ideas on the Internet, you'll 100% see thousands of versions of the same one – the half updo! It belongs to the most beloved hairstyles worldwide, as you have millions of options, and it fits any hair type or length. It looks the best if your hair is long, but that's the case with most types!
The half updo is now considered classy enough even for your wedding day, so don't think it's too casual for your night out or a birthday party. You can elevate your look by curling your hair and then putting it behind with a small clip. The options are endless, and that's probably the best thing about it!
7. Top Knot
It would be a shock if we skipped buns on this list, as they are one of the most beloved types when a girl wants to tie her hair casually with a clip. The top knot trend has been everywhere on the streets lately, and K-pop brought it back even harder, so we guess it's a hairstyle that will stay for a long time!
The great thing is that the top knot makes you look more girly, and you automatically look a few years younger. If you want to freshen your look and add more youth and life to your everyday style, you'll be obsessed with how this works. And all you need is a bit of hair at the very top and a small clip to keep it straight!
6. A Casual Braid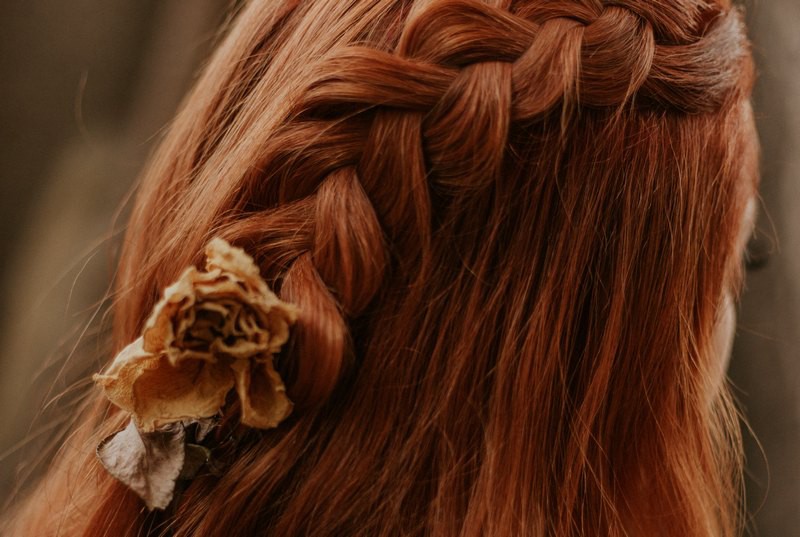 Braided hairstyles were also characterized as the "granny" style and something out of trend. Still, luckily, it's over with these theories. Braids are gorgeous and highly healthy for your hair. Every hair type deserves this treatment – you should wear a braid at least once a week if you want your hair to be thick!
Luckily, you won't need a large clip when you're wearing a casual braid – a small one that you'll fit on your hair ends will be more than enough. Some girls prefer wearing braids without anything on their hair, but a clip will save its original shape. Let's bring the healthy ways back – your hair will be grateful!
5. A Casual High Ponytail
We mentioned the low ponytail hairstyle, but how can we skip the popular chic hairstyle that everybody wants to wear when going out and enjoying life? A high ponytail is pure class, and it keeps your hair out of the way, so it's a whole package. This hairstyle made Ariana Grande unique and authentic, but you can also make a more casual version at home!
The only wrong thing about this one is that wearing a high ponytail too often might cause hair damage, and your head might hurt. Hence eat the right foods, and wear that hairstyle smoothly, with one clip that won't put too much pressure on your head. If you have naturally long hair, this type of ponytail will look fabulous on you! 
4. A Messy Bun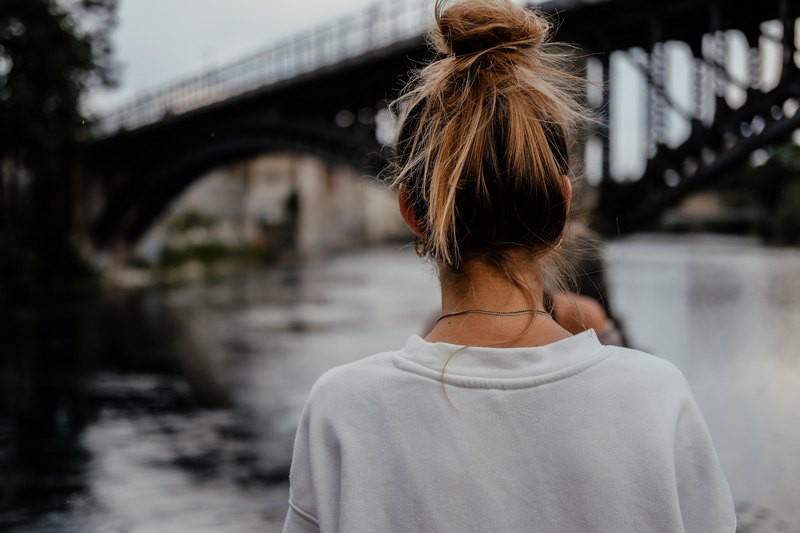 Here we come to the most popular hairstyle of the youngest generations. Every girl wants a messy bun that is effortlessly cute and girly! Indeed, this hairstyle isn't too complicated to make (the fact that you can do it with one clip says enough), and it's still so beloved that you'll see girls with messy buns everywhere.
You don't have to brush your hair to the fullest before making a messy bun – the mess is the point here! If a few hair strands don't sit perfectly, that's still how this hairstyle actually works. Hence, it's a perfect choice when it's hot outside, and all you want is to get your hair out of your neck and face!
3. ...Or Even a Fancy Bun!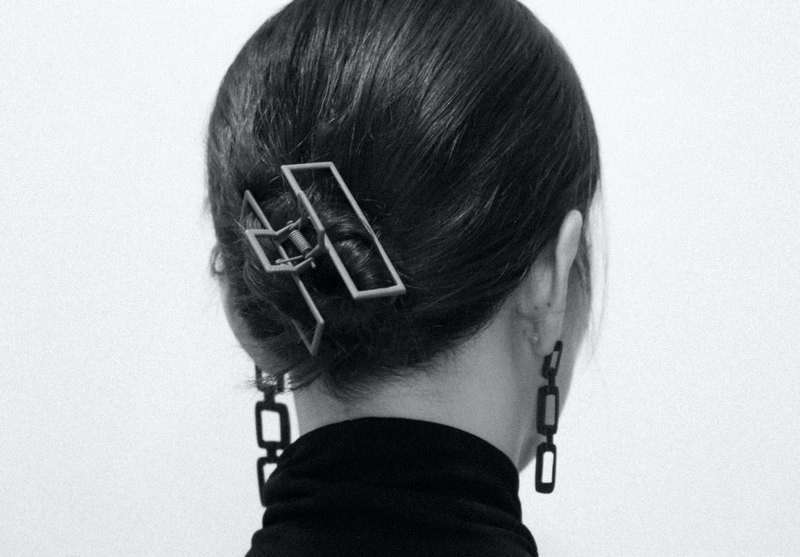 Do you want your hair strands to be 100% straight and together in one perfect bun? It might not be 100% perfect, but you can do a straight fancy bun with one hair clip as well! Make sure you comb your hair perfectly and iron it afterward (even though it's not that healthy), and all you need is a cute clip!
Of course, you need thinner hair if you want a perfectly shaped bun with only one clip. If your hair is naturally thick and stays like that when you straighten it, you might also need some bobby pins. Thick hair is an excellent signal of good health, so don't worry about making this bun perfect!
2. Style Your Hair Parting with a Clip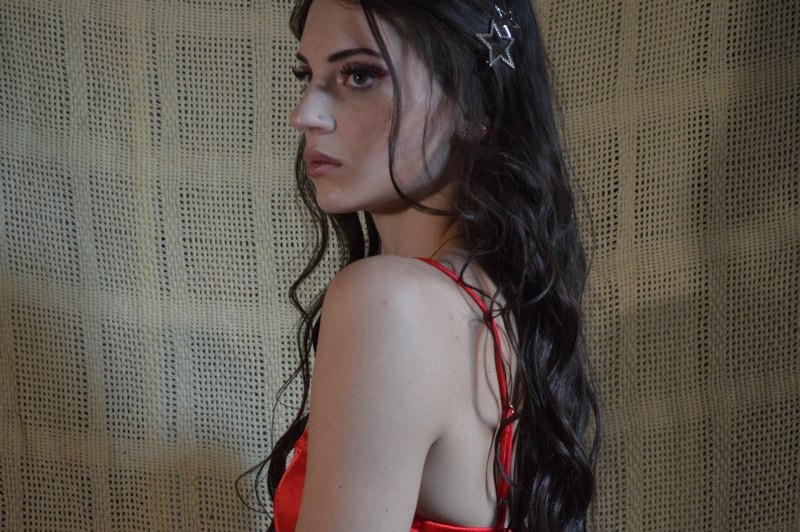 We already stumbled upon the "hair parting" theme as we recommended a retro hairstyle with a massive volume on top of your head. However, things can get even easier than that! Sometimes all you need is one little clip with a sparkle or something like that, and your hair will look fancy immediately!
Of course, you don't need any skill to make this hairstyle beautiful, nor will it take you more than two seconds. Make sure your hair looks how you wish – either you did curls, or your hair is freshly washed and looks smooth. After it's clean and glowing, you can style your parting in a second, and you won't need anything else!
1. ... Because a Cute Clip Can Elevate Your Whole Look!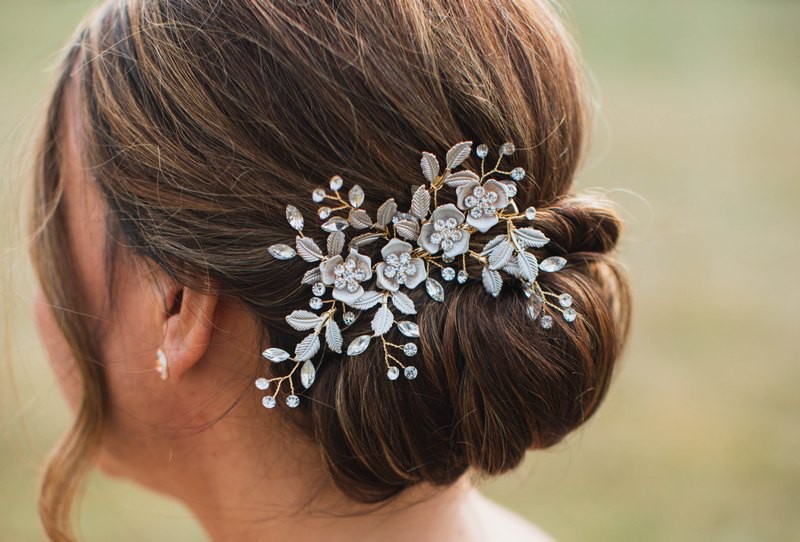 A hair clip will save the day even when your hair isn't purely fresh and as gorgeous as you wish. Maybe a part of your hair is splitting, or something didn't shape the way you wanted, but a single clip will help in a second. Your look will be elevated so fast that you'll realize you tried hard in the past, but it wasn't necessary!
Moreover, specially designed clips are the ideal way to spice up any ponytail, curly look, or even straight hair. Many ladies use romantic clips for their wedding day – the most important day of their lives. Why wouldn't you buy a cute clip for your next night out or a date, then? We bet you'll love how it looks!
Luckily, all of these hairstyles are extremely simple and easy to make, not requiring any effort. You won't struggle with any of these recommendations, and you don't need to be a professional hairstylist. These will be ideal, especially for summer days – we're sure you'll be grateful!
Do you wear hair clips often? What's your favorite casual hairstyle? Let us know in the comments section!
Cover photo: Christian Gertenbach/Unsplash
---
* When submitting comment must be first approved in order to be seen here
Similar Articles