When Christmas time is near, Hallmark takes over our TV screens! Sooner or later, you'll find yourself stuck in the middle of watching one of their love movies that aren't exactly Oscar-worthy. Well, one thing we surely know about them is that they're all pretty much the same. The pattern in these "masterpieces" is well established and usually consists of a single woman realizing that she feels miserable about her life. Those gloomy feelings typically take her to her hometown, which, of course, is magical and full of festive spirit. It's the place with no iconic villains, where nothing bad happens, and it never will. That's why we've decided to make a top ten list and sum up the most delusional situations you'll find in them. Prepare your favorite Christmas dessert and tea, wrap up in cozy blankets, and join us on a journey through Hallmark's magical universe.
10. A Christmas Detour
As the inevitable factor in Hallmark Christmas movies, Snow is mainly responsible for this love story. The plot follows Hallmark's first lady,  Candace Cameron Bure (Paige Summerland), to New York City, where she has to meet her fiancé's family. However, the universe realizes that Paige isn't thrilled with her current relationship. Hence, the snowstorm occurs that day and welcomes a handsome stranger (Paul Greene) into her life. Of course, love happens when their flight is redirected because of the snowstorm.
Believe it or not, one massive snowstorm was enough for Paige Summerland to instantly change the course of her life and cancel her wedding. So yes, she did find her happiness but also ruined her fiancé's Christmas. Poor guy must have spent days and weeks feeling miserable! 
9. Love You Like Christmas
There's nothing more satisfying than when coincidence makes a great start to a love story. One fork on the road helped Maddie (Bonnie Somerville) reanalyze her life priorities in this flick. She was on her holiday road trip when a problem with her car appeared and led her to a place that is in love with (you'll never guess it) Christmas.
Wow, that's pretty unimaginable, even for a Hallmark movie! Maddie met plenty of people there, and these total strangers made her see more clearly what she wanted from life. Of course, Hallmark's love-story pattern needs to be followed, so she falls in love with a single father. For the story to be more magical, there are some emotional icy love scenes.
8. Rocky Mountain Christmas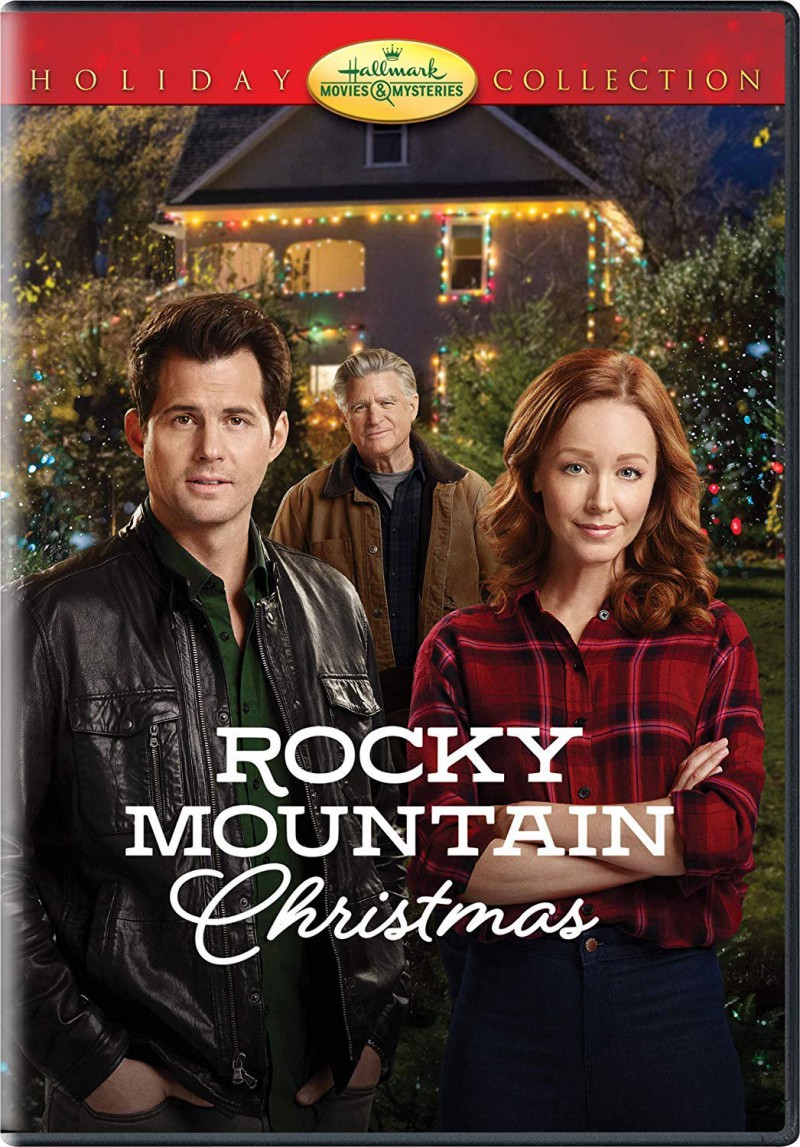 This movie showed us that a huge breakup always turns out to be a good thing. Painful separation plus Christmas time apparently equal to a magical life, dreamed by everyone. Anyway, difficulties won't stop Sarah (Lindy Booth) from escaping New York and traveling to her hometown to help her uncle, a widower, on his ranch. 
Miraculously, a gorgeous Hollywood star accidentally happens to be in town around the same time. Oh, and you'll never guess - he and Sarah fall in love. It's so unpredictable! So, if you want to find a purpose in your life, go and spend some time in your hometown during Christmas - miracles will happen!
7. Every Christmas Has a Story
If Hallmark's movie was our reality, people like Lori (Kate Harper), who hate Christmas, would be sentenced to life. Luckily, it's just in a movie, and the damage is repairable somehow. After Lori accidentally spills her opinion about not loving Christmas on live TV, she is sent to a small town to discover her Christmas spirit.
Unimaginably, the festive town's look succeeded in helping Lori admit that she finally fell in love with Christmas. Moreover, the joyful mood suddenly overwhelms her, so she changes her opinion just like that. Well, everything is possible in Halmarkverse! Or is Lory just faking everything since it would be very disastrous for her existence if she'd not received the love of Christmas into her heart? Maybe we're overthinking it.
6. A Boyfriend for Christmas
One of the many things that Hallmark claims to be true is the existence of Santa Claus, as he's someone who plays the leading role in people's destinies. So if you can believe that Santa exists and makes people's wishes come true, welcome to this fantastic delusion of a movie. Since it's not too difficult to guess the plot, you can assume that Santa will make someone's wish come true. Therefore, that someone is a 13-year-old girl Holly (Kelli Williams), who wished for a boyfriend as her Christmas present.
For some reason, Santa fulfilled her dream 20 years later by sending a man named Ryan (Patrick Muldoon) to Holly's doorstep. Very realistic and, we must agree, convenient since Santa waited for Holly to break up with her ex so she could welcome new love in her life. Oh, and everything happened just at the time of New Year's fireworks, as they watched it together.
5. Fir Crazy
Hallmark knows that a good winter fairytale couldn't happen without a few bumps on the road. Therefore, there's always one person who dislikes Christmas and everything connected to it. However, somewhere in the middle of that seemingly atypical Hallmark movie, all the views and beliefs of that grumpy person disappears. Suddenly, that individual realizes that everything in life is perfect! In this one, that grumpy character is Elise (Sarah Lancaster), who just left her job as a shoe company executive and decided to run the family tree lot, which she always hated. Yes, "Christmas Tree Farm" should have been on the soundtrack, and it would probably be the best part of the movie!
Anyhow, if you think that there won't be a guy who'll try everything to enchant her, no worries, as there he is, buying Christmas trees from Elise! The scenario isn't the brightest, but its strangeness led it straight to our list. So, can you imagine the moodiest person you know changing their mind in a matter of days and admitting, "This is the best Christmas ever"? Neither do we!
4. One Starry Christmas
Hallmark movies always have almost perfect stories. Well, "almost" since there must be a particular twist that, miraculously, revolves around Christmas. Ah, Christmas, every time fixing the unfixable. Meet Holly (Sarah Carter), who seems to live a perfect life, fairytale-like. She has a good job and has been in an idyllic relationship for three years. Still, as soon as the Christmas bells ring, it is a sign that some life-changing miracle is about to happen. The problem was that her longtime partner had to travel for work, so Holly decided to go on a trip too, to surprise her parents and spend the holidays with them.
Of course, her life course change happens on the bus where Holly meets Luke (Damon Runyan), who is, just like her, obsessed with Christmas. It wouldn't be very Hallmarky if they didn't instantly feel love vibes for each other. Nevertheless, we have one question, what happened with that poor ex-boyfriend of Holly? Does Hallmark have any Christmas miracles for him too? Maybe we'll see that in some other cringy movie.
3. Christmas at Pemberley Manor
It's a well-known fact that the most important event of the year is, obviously, Christmas, meaning that someone has to organize it. Therefore, that's a job that brings New Yorker Elisabeth (Jessica Lowndes) to a small joyful place. 
Did you perhaps think that a billionaire, who happened to be single, wouldn't be waiting for her there? In addition to being solo, he's an arrogant businessman who just wants the best for his job, and the holiday is the last thing on his mind. However, Elizabeth's personality will melt the most frozen part of Williams' (Michael Rady) heart. Softening his ticker was not an easy job, but Hallmark Christmas miracles solve absolutely all problems.
2. Switched for Christmas
This one follows sisters (both played by Candace Cameron Bure) who are tired of their everyday lives. A year after their mother's death, they meet for a forced pre-Christmas lunch and, just like that, agree to switch their lives. That could be an excellent plot for some modest teen story, but just maybe.
Even though they are two very different persons, sisters somehow manage to switch lives quickly and fall in love - like, both of them - simultaneously. But hey, it's Christmas time, which means that everything is pitch-perfect and possible. Of course, unavoidable moments are the scenes of baking/buying cookies, Christmas shopping, and cheesy flirting, all wrapped into two winter love fairytales.
1. A Christmas Movie Christmas
The title goes to "A Christmas Movie Christmas," the big boss of all cringe movies. At first, this movie looks like a parody of a Christmas movie, but oh wait. It's NOT. All the criteria for the film to be cringy are met. The leading actress, Eve (Lana McKissack), is in love with Christmas movies, and Santa makes her wish come true by sending her inside one. 
Santa also makes her cynical sister, Lacy (Kimberly Daugherty), join her for the ride. Other than that, everything in this movie follows the Hallmark pattern, and every trope is there. There are even elements of Stephen King's work, as Eve and Lacy woke up in a house that wasn't theirs and had a lovely friendly welcome from a dear grandma they'd never met. Not to mention that they didn't ask her who the hell she was in a whole movie. But who cares, as long as cookies are waiting to be eaten. Anyway, both sisters fall in love, and Eve's only problem is which guy is the right one. Is it a local cutie or a famous music star?
We're sure that some of you had similar thoughts as us while watching these top ten delusional-happy endings of Christmas love stories. With so much bad acting and over-the-top performance, it's impossible to stay indifferent!
What other Hallmark movies would you add to the list? Share your opinion with us, as we're eager to read it and discuss it together.
---
Similar Articles