If you go to the Maldives or Sri Lanka, you'll have an unforgettable time, a dream vacation. Then, why this comparison? That's because there are reasons why you may prefer Sri Lanka or the Maldives. These are our top ten reasons why the Maldives are better than Sri Lanka or vice versa, going from the most minor to the most critical factors. Pack your travel essentials, as it's time to go!
10. Transfers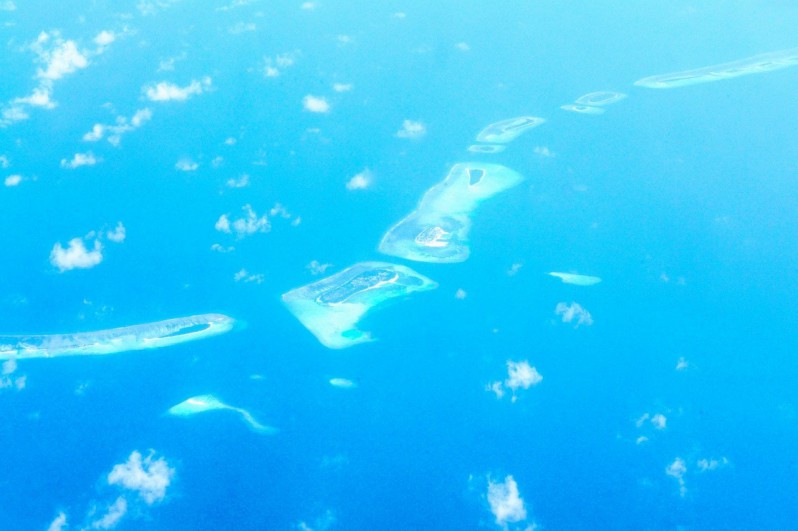 Seaplane transfers are a unique experience, overlooking the gorgeous Maldivian atolls from the bird's perspective. This one can't even be compared to Sri Lanka, where there's no such a way of transfer and a view so beautiful.
Secondly, speed boat transport is also fascinating and more accessible. So this one indeed goes to the Maldives, which offers way more attractive transfer options!
9. Shopping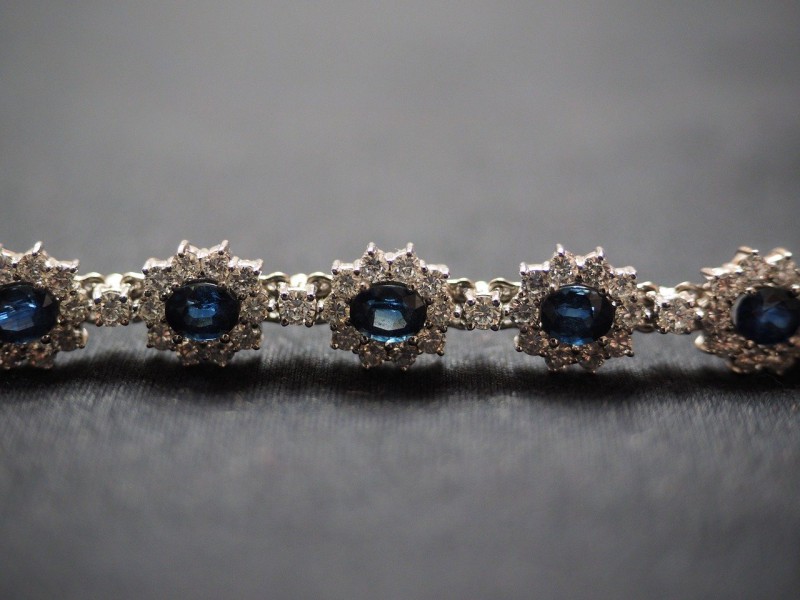 This isn't something that every woman wishes to hear, but there's a perfect way to spend the vacation without being stuck in some shopping mall. The Maldives is the ideal getaway to relax and work on your tan. There are no distractive sales signs here, no hustle about what to buy or thinking about if everything fits in your luggage. Here there's only sea, sand, and peacefulness. Hence, skip it if you want a more urban experience.
It's not that Sri Lanka is a shopping mecca, but there are more buying opportunities than in the Maldives. Among the leather products, handicrafts and ceramics, tea, and spices, Sri Lanka is famous for its sapphires and moonstones. Sri Lanka is the place to go if you wish for some gems and jewelry. Thus, regarding shopping, Sri Lanka takes the win.
8. Weather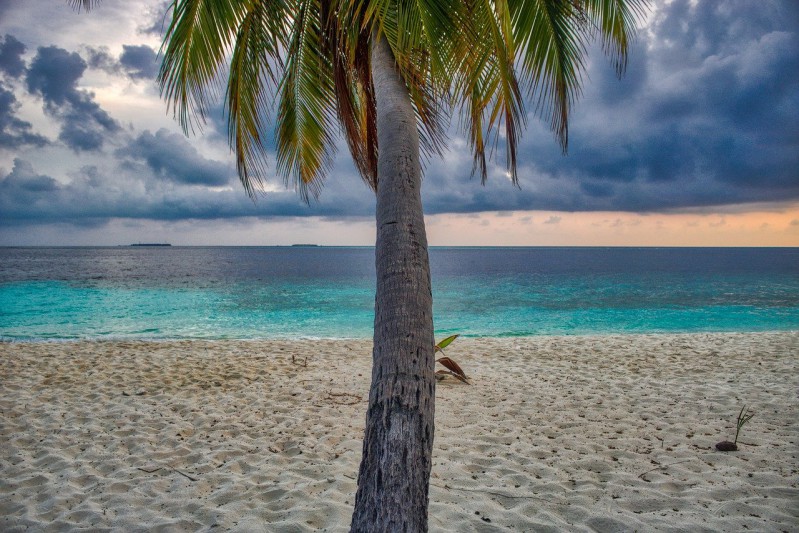 The Maldives are known for their short showers, while Sri Lanka has monsoon rains. However, the climate is perfect outside the storm season in Sri Lanka. In the Maldives, the weather is almost always sunny, with blue sky and dazzling turquoise water, creating a picture of a tropical paradise. The Maldives' rainy season typically consists of short storms, and a couple of minutes of rain, before the weather becomes perfect.
However, in the last couple of years, things have been different due to global climate change. Still, it rarely rains all day long, and you can always choose north or south atolls according to the weather season.
7. Peace and Quiet VS Getting to Know the Locals and Their Way of Life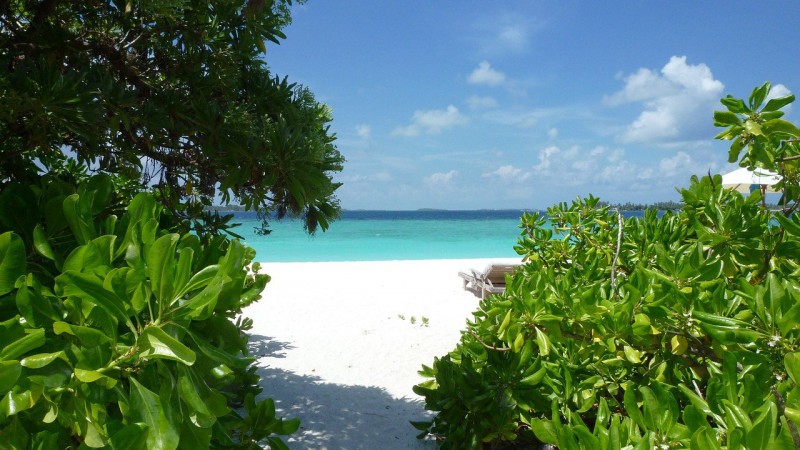 You can't find peace and quiet in many places, but the Maldives is perfectly tranquil. Yet in Sri Lanka, locals pass by your hotel, living their everyday life. On the other hand, there are only staff members and tourists in the Maldives. These hotels (which can be very unusual) or resorts are small, so they aren't crowded.
You can spend the whole day in the Maldives at your private villa enjoying drinks and not seeing anyone. Lie back, enjoy the silence, and look at the blue horizon in front of you. However, suppose you wish to know how locals live, buy some handcrafted souvenirs directly from them, or eat fabulous food in a local restaurant. In that case, Sri Lanka is a better option. So this one is a tie! 
6. Landmarks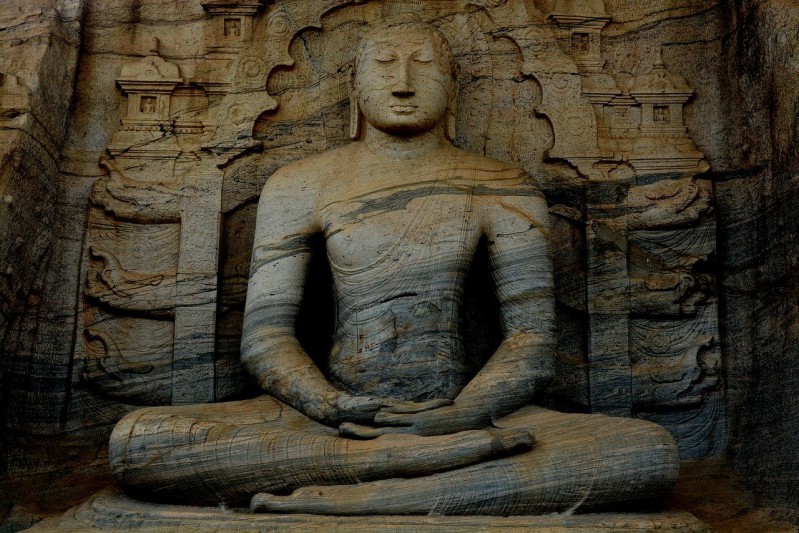 Without question, this one has to go to Sri Lanka! This beautiful country is well known for its relics. Let's start with Sigiriya Rock Fortress. This magnificent landmark rises from the forest; on top, ancient ruins date back to 495 AD. Sri Lanka is a religious country, so the Buddhist landmarks are impressive, and there are plenty of them. Still, pay attention to how you take pictures!
One of them is a Stone Shrine or the Gal Vihara as a part of the Parakramabahu monastery, consisting of four beautiful Buddha statues. Among others, let's mention the charming Temple of the Tooth, keeping the most important relic in Sri Lanka, Buddha's tooth. The list of shrines, fortresses, and monuments is long and for you to explore.
5. National Parks and Wild Life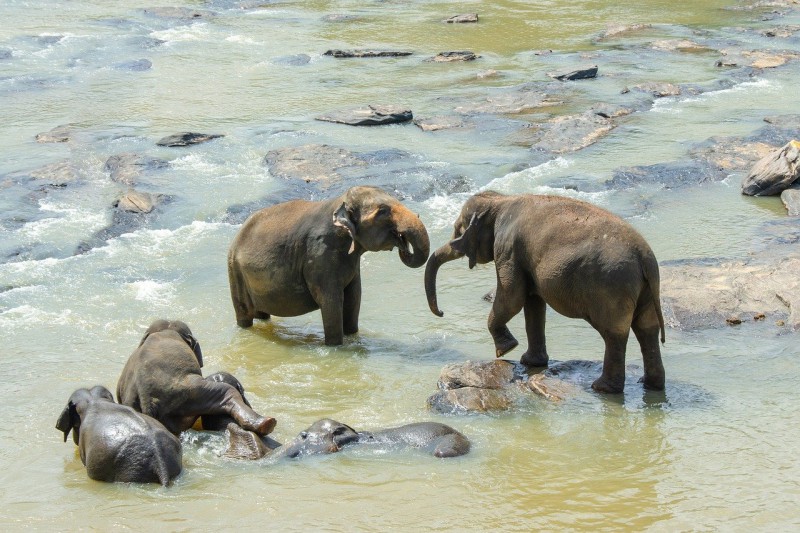 This one also goes easily to Sri Lanka! Let's start with the Gal Oya National Park, home to more than 150 bird species, including elephants, leopards, and many others. Next, we have Yala National Park, partially a dense jungle. This is the home to many wild animals, and you can arrange jeep safaris if you wish to observe the rich wildlife.
Udawalawe National Park is well known for its large herds of elephants and the Udawalawe Elephant Transit Home. In this elephant rescue home, the injured elephants are taken care of before they are brought back into the wild.
4. Cute Little Towns Full of Rich History 
Okay, this one definitely goes to Sri Lanka! Firstly there are no cute little towns for sightseeing in the Maldives, and it's hard to arrange island or city hopping. Secondly, Sri Lanka has a few towns that will sweep you away. Thirdly, it's easy to go on a guided tour in Sri Lanka or explore yourself. 
A good idea is to visit Anuradhapura, one of the oldest continuously inhabited towns, or Galle and old port, a place full of colonial buildings. Also, hit Kandy country's most important religious and cultural center. We could list more things to see in Sri Lanka, but we'll leave you to discover them.  
3. Sealife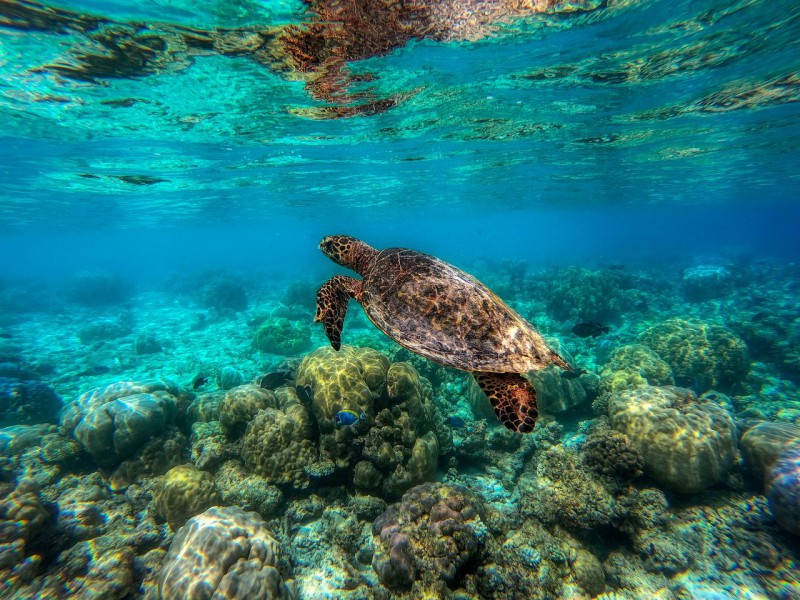 Sri Lanka has a rich sea life, but the Maldives have coral reefs surrounding the gorgeous and unique atolls. Beautiful coral reefs are something that you can explore by snorkeling or scuba diving. 
The water is so clear that you can even explore without goggles. Also, you can find all sorts of beautiful colorful fishes, turtles, and other small sweet sea creatures. However, further from the shore, there are manta rays, dolphins, sharks, and whales. So regarding sea life, the Maldives is a way better option.
2. Water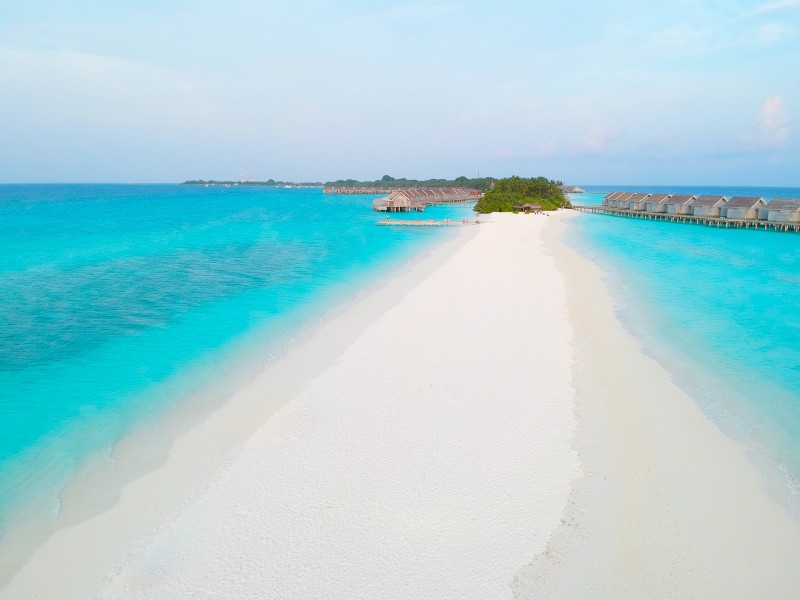 We cannot emphasize how much nicer and better the seawater is in the Maldives than in Sri Lanka. Firstly, the color is perfect turquoise in the Maldives. Secondly, the water is clear and calm. Also, safety is better, as every atoll in the Maldives is surrounded by a coral reef, protecting it from the high waves and restless ocean.
Shallow water also keeps you safe from predators like sharks, as they are staying away from it. Finally, the water is always warm and pleasant in the Maldives, even after the rain. So regarding seawater, Maldives is a better option.
1. Beaches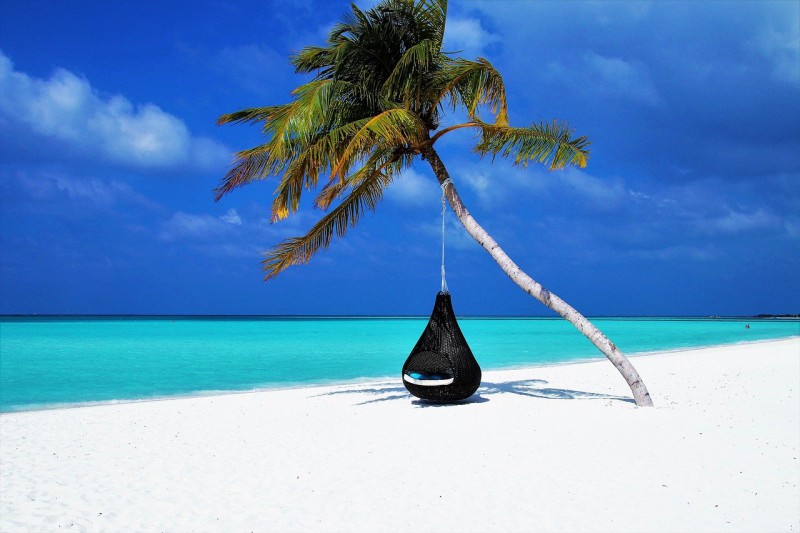 Just imagine a beautiful white sandy beach of the Maldives all to yourself. The beaches in Sri Lanka are also sandy, but the seashore is closer to gray than white. Of course, Sri Lanka is a larger island, so many options exist. You can choose the one you like, arrange your vacation accordingly, or just rent a car and explore.
However, in the Maldives, you have a perfect white sandy beach wherever you choose to stay. The powdery sand and clear, steady turquoise sea are way better in the Maldives than in any other place. So regarding the beaches, Maldives win!
As you can see on our top ten list, there's great diversity between these two countries, as both are unique. So if you like exploring, sightseeing, trying local food, and buying unique handcrafted souvenirs, go to Sri Lanka. On the other hand, the perfect beach and the sea in the Maldives are ideal for your vacation if you need to rest and relax. Just make sure to prepare well before you leave!
Have you ever been to either of these two destinations? Did you like it? Please write to us in the comment section and tell us your preferences.
Photos: unsplash.com, pixabay.com
---
Similar Articles