Between the shopping, visiting museums, and enjoying the astonishing views of beautiful New York, you'll get hungry. Therefore, before starting your trip, be sure to make a plan where you could eat during your visit to New York. That's why we made a list of the Top Ten Places to Eat when visiting New York City. These are not the most expensive restaurants, but they are favorite among New Yorkers and visitors. We hope you'll like it!
10. Golden Palace Gourmet
Queens has many great places to grab a quick bite, and one of them, "Golden Palace Gourmet," is located at 140-09 Cherry Ave Queens, NY 11355 New York. If you don't plan to spend a lot of money, this place is the right choice since their prices are affordable. 
As for the menu, there is plenty of delicious food you can order. The beef they prepare is so perfectly tender, and the fried rice might be the most delightful you'll ever have. "Golden Palace Gourmet" is a must-try restaurant in New York. You won't be disappointed.
9. Farida
There are plenty of restaurants with exotic foreign cuisines in the Big Apple. "Farida" is one of them, as it lets you feel the taste of Uzbek/Kazakh cuisine and its best traditions. The authentic interior décor and comfortable ambiance will make you sense the experience of Central Asian cuisine and culture.
As for the food, well, we guarantee you that the dumplings called manti, with a filling of lamb or pumpkin, will be the treat for your palate. "Farida's" location is at 498 9th Avenue (Between W 37th & W 38th St.) New York, NY 10018, so if you are touring that part of New York, you should stop by and order something. You won't be disappointed.
8. Hometown Bar-B-Que
Barbecue lovers, "Hometown Bar-B-Que" is the right place for you! People who tasted their dishes say that Billy Durney is preparing some of the city's finest Texas-style barbecues. You can find it at 454 Van Brunt St Brooklyn, NY 11231. As we all know, the barbecue's great partner is beer, so you can taste some of their delicious craft beers. 
However, if you're not a fan, there is also a wide range of whiskeys, cocktails, and a great wine selection. You can't make a mistake by ordering any meal from their menu! Visit "Hometown Bar-B-Que," as we highly recommend it. Enjoy.
7. Yu Kitchen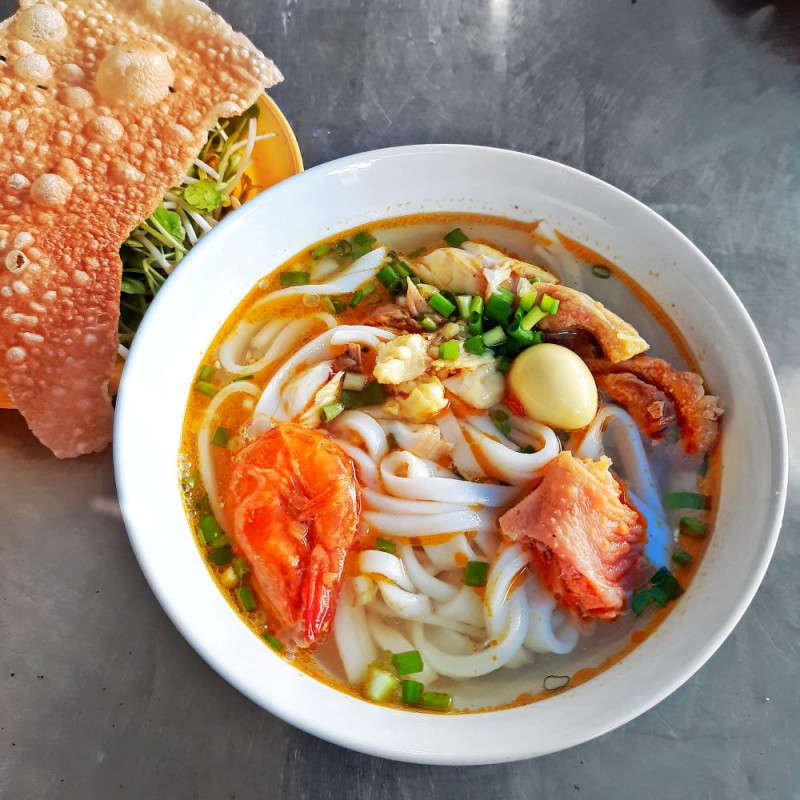 If your next trip destination is Broadway, you should try out the food at the restaurant "Yu Kitchen" at 2656 Broadway, New York, NY 10025. The restaurant's chef, Ding Ji, prepares the meals according to the recipes from northwestern Chinese provinces, with a mixture of southern and Sichuan dishes.
You should visit it and taste the delightful sour and spicy fern-root noodles and beef soup with pita dumplings sided with pickled cloves of garlic. It seems like their food is always a little bit less greasy than the usual Chinese dishes from takeout spots.
6. Field Trip
And now, something for the rice lovers! "Field Trip" is a unique restaurant that celebrates culture through the shared experience of rice. You can visit them at 109 Malcolm X Blvd, New York, NY 10026. Chef JJ realized that rice connects us and can be found at the center of tables in almost every community, so their mantra became "Rice is Culture." The welcoming staff is offering the menu with delicious meals. 
We recommend you to taste their BBQ Brisket, as you'll get the delightful Texas Brown Rice, Chipotle Black Beans with Peanut Hoisin Sauce. The next fantastic dish is Crispy Chicken with Carolina Gold Fried Rice and sticky BBQ Sauce. You'll not regret it if you eat there, trust us.
5. La Morada
Are you eager to try some different, such as Oaxacan cuisine? If your answer is yes, then you're welcome to "La Morada" at 308 Willis Ave, The Bronx, NY 10454. "La Morada" is a small, cozy restaurant, with about ten tables, a warm atmosphere, and friendly staff. Their menu is filled with various meals, from tortas, tostadas, bacon-wrapped shrimp, crispy gorditas stuffed with a filling of your choice, to some excellent tacos on homemade tortillas. 
They gained popularity by creating a variety of difficult-to-prepare moles. The mole of our preference would be Mole Poblano, as it has a diverse taste of sweet and spicy flavors. You should definitely try it since it's so delicious.
4. Katz's Delicatessen
One of the most famous New York's restaurants is "Katz's Delicatessen," and it has maintained its popularity since the opening in 1888. This kosher-style restaurant location is 205 E Houston St, New York, NY 10002. Also, this place is known as "Katz's of New York City." If you decide to visit it, you must order their best meal, pastrami on rye. The pastrami is incredible, fall-apart tender, with a crust of black pepper and various spices. 
We suppose that you watched the romantic comedy "When Harry Met Sally," and that you remember Meg Ryan's fake orgasm scene. Well, it was filmed right in Katz's. They marked the table at which Ryan and Billy Crystal sat, with a sign that says, "Where Harry met Sally... hope you have what she had! Enjoy!" 
3. Africa Kine
"Africa Kine" Restaurant is located at 2267 7th Ave, New York, NY 10030 (bet 133rd and 134th St). It's famous for its outstanding African cuisine, excellent service, and pleasant staff. The founders of this restaurant are Kine and Samba Niang, who grew up in Dakar. They maintain an exotic but not strange menu with modern versions of traditional dishes that include high-quality fresh ingredients.
If you pick this restaurant for your next meal, we recommend their specialty "Thiebu Djen" (White or Red Jollof Rice - both versions are tasty), Thu Yapp (lamb in onion sauce, mixed with tomatoes and served with rice). The food tastes heavenly, and the prices are reasonable.
2. Di Fara Pizza
"Di Fara Pizza" is one of the best pizzerias in New York City, and it's located at 1424 Avenue J in the Midwood section of Brooklyn, New York City. This is a small family-run restaurant owned by pizza master Domenico DeMarco who operates it since 1965. DeMarco is so devoted that he handmade each pizza and uses only the best ingredients from Italy.
Moreover, the pizzeria is closed when he is not available! Since this is a family business, three of DeMarco's seven children work in the restaurant's back section. So, stop wondering where to find the best pizza in NY, since we highly recommend the pizza from "Di Fara Pizza"! It's so yum!
1. Mario's
 If you decide to walk down Arthur Avenue and look around the Bronx's Little Italy neighborhood, you should definitely have your lunch break at "Mario's." This is an old New York restaurant, as it's open since 1919. Every bite is so delicious since they're using only the most exceptional high-quality ingredients. 
Moreover, their fresh sauces, hot slices of bread, octopus salad, spiedini with anchovy sauce, and other authentic recipes are some of the many great dishes that have made people return to "Mario's" over and over again. 
It's a hard time choosing the tastiest one since all of them on our top ten list are excellent. However, we recommend Mario's delicious seafood salad, dotted with black olives, as it's so refreshing.
 Have you ever visited or have eaten in one of the restaurants on our list? What other places to eat would you recommend? Please, tell us in the comment section.
Photo by Harry Knight on Unsplash
---
Lacey89

Says:

I should ignore food articles late at night lol
Similar Articles