The best thing about musicians' documentaries is that you get to know their personal lives, including their songwriting routines and training. It seems that everyone wants to see how things work behind the cameras! Everything is even more intriguing and exciting in the k pop universe because their world has a whole different formula. The first BLACKPINK movie, "Light Up the Sky," is available on Netflix. It's a big moment for the k pop industry, as Netflix is globally the most popular streaming platform. BLACKPINK makes K-pop increasingly attractive worldwide, so don't miss this movie and its top ten moments!
10. World Tour Struggles and Being Far From Home
The girls started their first world tour in 2018, creating history by becoming the first k pop girl group to perform at Coachella in 2019. It seems like a dream come true as they even met Ariana Grande. However, they were so sensitive about missing their home that Rosé broke down crying on the stage. The other girls got emotional too. It's not strange for them to leave their home since Rosé did that as a trainee at YG Entertainment.
The other girls also had to be separated from families and leave their homes to prepare for BLACKPINK debut song. Still, when it comes to working on the road, it brings even more struggles. Moreover, the girls admitted they used to get sick a lot every day, especially Jennie, who barely could remember a day feeling healthy on tour. Still, they are marching on, happy that they made a breakthrough, unlike some of their colleagues still waiting for their chance.
9. Jennie Opening Up About Her Vulnerable Side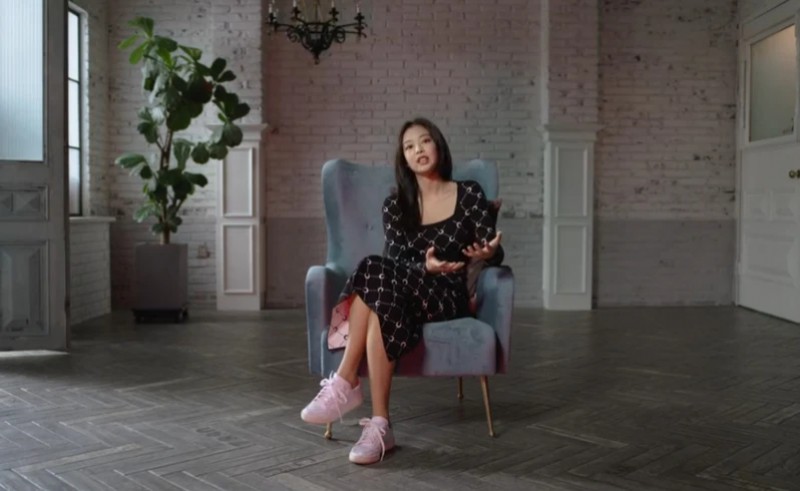 If all the other BLACKPINK members are extroverts, Jennie seems much different from them. In the documentary, she admitted that she barely speaks about herself because she doesn't feel like doing it. This fact gets even sadder if you know that Jennie receives a lot of hate daily. Seeing her being shy about her life and work can be connected to all the hate she has to endure. It reminds us a lot about Jessi Nelson from Little Mix and her story.
Jennie was even censored on BLACKPINK's music video for "Lovesick Girls" since YG Entertainment had to delete her scene in a nurse outfit. Criticism of her work also includes attributes like "lazy," "depressed," and "uninterested Jennie." As she is shy and vulnerable, we can't even imagine how hard it is for her. Hopefully, people will understand her rawness better after this documentary.
8. An Important Lesson from Jisoo About Work Ethic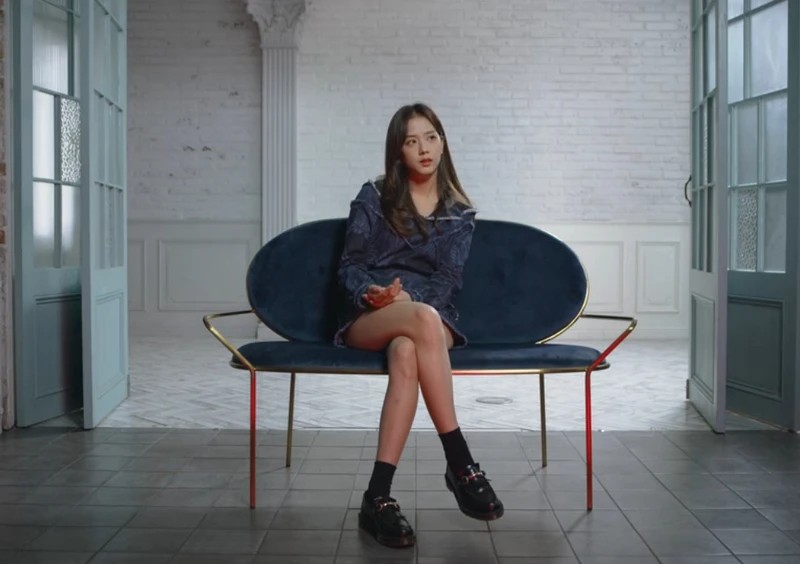 Jisoo is BLACKPINK's unnie, even though she looks like maknae, so there are many lessons the girls learn from her daily. Their producer, Teddy Park, named Jisoo "extremely smart, not only book-smart but also street-smart." Her calmness and positive attitude are also shown in the "Light Up the Sky" movie, but her work ethic stands out even more.
At one point in the BLACKPINK movie explained what their trainee days looked like, and Jisoo's statement is the one that plays a big role. "I'd ask myself, do you want to give up because it's not easy?" were Jisoo's words about enduring the hardest pieces of training for more than 14 hours daily. And that's the way you should accept new challenges – try to keep up with your goals, no matter how hard they seem. Who knows what the future brings.
7. Lisa's View on Being a Role Model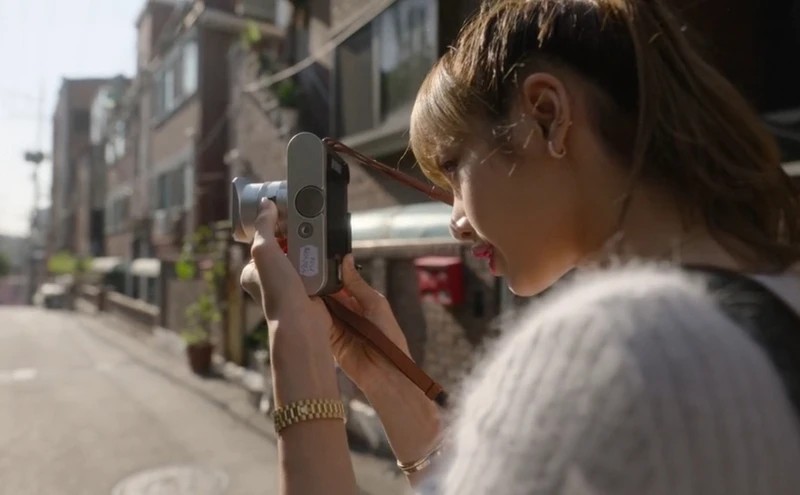 Without any doubt, Lisa sits on the throne for being the most popular girl in the group internationally and outside Korea. However, in South Korea, she still can't reach that level. Nevertheless, everyone has their preferences, so all girls have their fans. However, Lisa has the strongest fan base in her home state, Thailand, so when the girls in the documentary visited this country, people went crazy about her.
In those moments, Lisa asked herself if she was good enough to be a role model and how an idol should behave. "What should I do not to let them down?" were the thoughts running through her mind all the time. In K-pop culture, the stars need to behave like real role models, so they have to cope with another level of pressure.
6. Rosé on How Music Saved Her Life
If any BLACKPINK member has an artistic soul, it's the sweet pink-haired Rosé. She had the most creative moments in this documentary when it comes to making music. She also plays the guitar, so her vulnerable moments in the dark while playing and singing were some of the film's highlights. If you doubt that BLACKPINK members take part in writing their songs (also remember that Jennie and Jisoo co-wrote "Lovesick Girls"), the documentary will show you Rosé's innovative mind.
When Rosé said, "I have a really hard time falling asleep, I have a lot of thoughts running through my head, and singing is like the stress relief, and everything just kinda makes sense when I'm doing it, "she showed her emotional side. Teddy Park also highlights her talent for songwriting, which remains a bit silent because "her songs are personal, like her diaries."
5. Teddy Park On "Keeping Up with the Hype"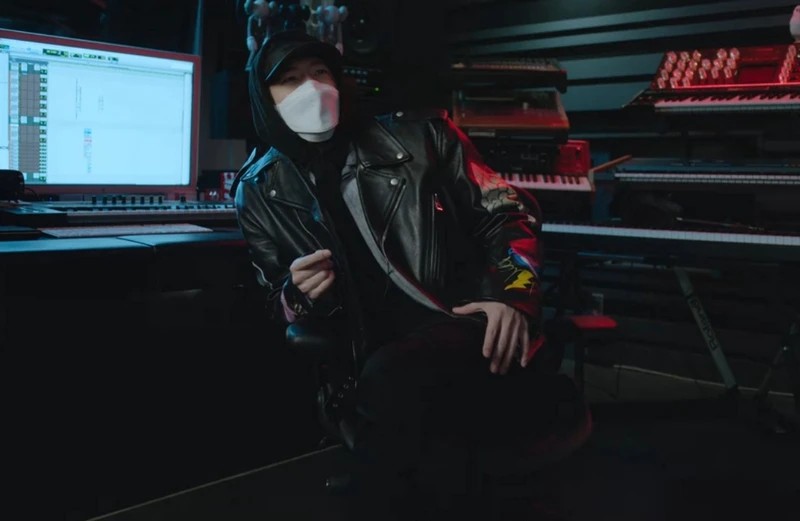 It's hard It's hard to be a kpop sensation because it requires grueling work and stress every day, but it's even harder to be BLACKPINK's official producer. True, the absolute pressure is on the girls regarding performance and choreography. However, in this documentary, you can see that it isn't any easier for Teddy Park since he has to develop the most diverse ideas for new music.
Park's rawness is emphasized at the beginning of "Light Up the Sky" movie where he says it's hard to "keep up with the hype BLACKPINK have right now." Still, the girls promised that new content would be on its way. The girls didn't show half of what they could do on the stage, so Park must keep working hard. Disappointing fans worldwide is not a choice, and their first album is one of the best in 2020.
4. Learn More About the Girls' Trainee Days
What makes the world of kpop groups different is the time musicians spend as trainees. Young people have to be persistent, hard-working, and even give up on school and other normal stuff. Jisoo is the only girl from the group with memories from her school days, so Jennie admitted that she's sad she skipped this part of her life.
Giving up on everyday life at such a young age is a decision that not anyone can make. Moreover, no one was sure that they would even be able to make it to the actual debut on stage. Watch "Light Up the Sky" movie on Netflix to see more about the days the girls spent together practicing for what they do today. Those days seemed challenging but fun!
3. Jennie Discussing K-pop As a Cultural Reset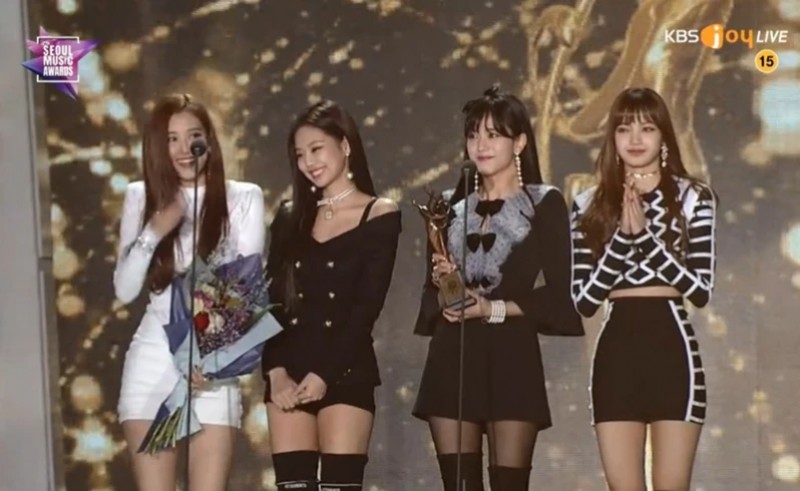 K-pop music as a genre going viral is a thing no one could foretell. Famous k pop groups were present in the past, but the domination of Korean bands on American charts is something that used to be unreal. Right now, their industry takes over award shows, charts, and fandoms. The girls also spoke about this phenomenon as a cultural reset before the documentary. Still, they also touched upon this theme here.
This seems unusual to Jennie, who admitted that she couldn't imagine that her band would perform at Coachella and that fans from the whole world would sing in Korean! "They see us as doing something new, and I really like that," she said for "Light Up the Sky" movie. It's very pleasing that they live in an era where people are open to new cultures.
2. The Importance of Tolerance in the Group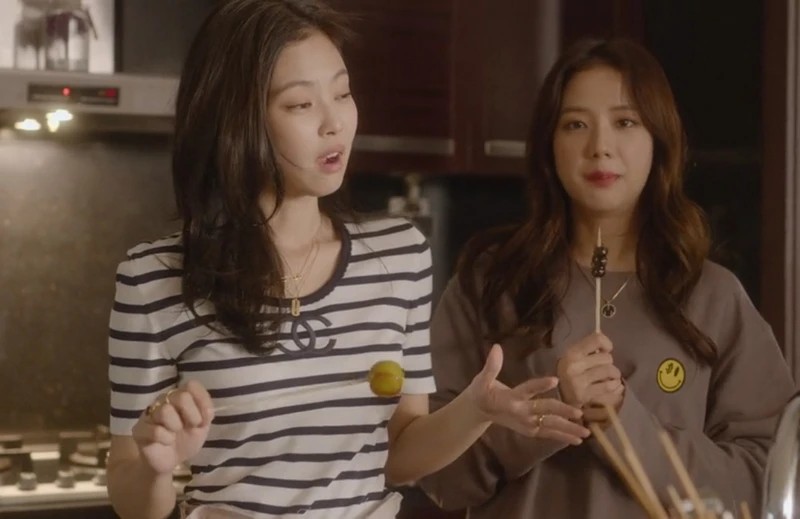 Patience and tolerance are two characteristics people have a hard time understanding nowadays. It looks like no one has enough time to help anyone, and everyone seeks the first place selfishly. However, it's impossible to live that way in a band. Here the girls teach us another important lesson about getting along with friends and colleagues – you have to make compromises and not always put yourself on top.
Although it's important to be self-confident, clicking with the other members and fighting for them is also a part of being in a band. The girls discussed their friendship in the movie and how easily they could make choreographies since no one asked to be in the middle and sing the most all the time. For them, it was clear where they were going, and their success shows that.
1. Their Plans for the Future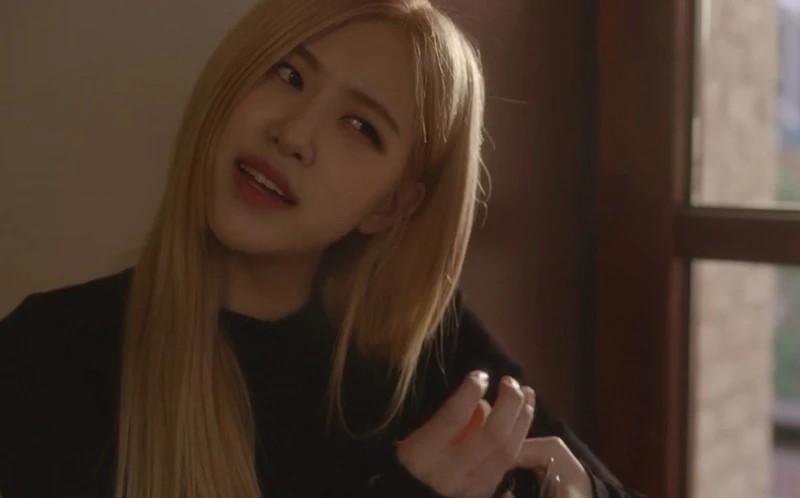 Probably the cutest scene from the BLACKPINK movie is the sweet talk about a future "farewell" and how they will have their own families and kids. The girls also discuss all of the places they hope to see and try to live there, only to remember that they would miss each other.
The last scene showcases their friendship through connection and emotions perfectly. This moment about the girls having babies or "marrying later in life," as Rosé points out, might make you cry if you're a BLINK.
If any of these things on our top ten list seem intriguing to you, we suggest you should watch the documentary "Light Up the Sky" on Netflix. It will bring you closer to the most prominent girls in the world of music. Moreover, you'll also be familiar with a world you probably don't know well enough. Getting to know new cultures and languages only makes your mind more open.
Did you already see the movie on Netflix? What moments did you enjoy the most, and did you learn something new and exciting?
Photos: Netflix Screenshot
---
Similar Articles