Since the dawn of time, Formula 1 and IndyCar have been compared. While F1 is recognized as the best open-wheel championship globally, IndyCar is still immensely popular in the United States. Even though at first look, both series look similar, there are huge differences too. As IndyCar has many advantages, it wasn't hard to choose the top ten reasons making it better than F1. Hold tight, and keep reading!
10. IndyCar Has More Varied Races
While Formula 1 takes us to famous circuits worldwide, this doesn't mean that its racing environments are more diverse. IndyCar drivers compete on tracks, street circuits, and ovals, so they have to show more skills during the season. While Formula 1 fans often don't appreciate oval racing, arguing that it's not demanding, the truth is quite different. Plus, not all ovals are the same, nor it's all about top speed driving. While at times, IndyCar was too much about oval racing, now the balance is much better.
Plus, Formula 1 tracks are often notorious for their lack of overtaking opportunities. Besides Monaco, circuits like Catalunya, Hungaroring, and a couple more don't offer many chances to get ahead of your rival. None of it is present in IndyCar, and even the Long Beach street circuit offers way more exciting racing than Monte Carlo.
9. IndyCar Features Flying Starts
In Formula 1, only cold starts are allowed, apart from yellow flag restarts, of course. While it happened more than a couple of times that a driver from the second or third row manages to come on top after the first bend, this doesn't take place too often. Usually, you'll see the top racers keep their positions and run into the distance. Also, it's not unusual that someone jumps the gun or has its engine turned off. In that case, every other car runs an additional warm-up lap, which is very anticlimactic. 
While IndyCar also experimented with cold starts, flying starts are still dominating. They prevent false starts while letting drivers compete side by side. While this makes it harder for competitors to quickly do a few passes, we've already said how rarely it happens in Formula 1. Of course, excluding the situation when the best cars are forced to start from the back.
8. IndyCar Has Guest Drivers
In Formula 1, almost all teams will field the same drivers every weekend. This changes only if one can't race or drives horribly for the best part of the season. In IndyCar, about 40 drivers have a chance to compete each year. Two-time Formula 1 champion Fernando Alonso was involved in IndyCar as a guest driver at the Indy 500, but he was not the only one. 
Could we even imagine having an IndyCar champion take a seat in the F1 car for a race or two? That's not even a possibility, as Formula 1 teams are very rigid. Multiple driver changes were a thing in Formula 1, but this practice stopped during the mid-nineties.
7. IndyCar Pit Stops Are Way More Exciting
In Formula 1, pit stops are incredible to witness. The best teams can change all four tires in less than two seconds, and if it takes more than three seconds, that means that someone made a mistake. Such short pit stops also mean that they have less influence on the track positions than they ever had. Plus, it often happens that one pitstop is enough to finish the race.
While in F1, more than 20 people can form a pitstop crew, the number is limited only to six in IndyCar. Plus, unlike in F1, refueling is allowed. As a result, IndyCar's pit stops are more varied, and there is much more opportunity for mistakes. Also, it's impossible to stop only once during the race. Both Formula 1 and IndyCar are team sports, but you can feel that more in IndyCar.
6. IndyCar Has More Rewarding Scoring System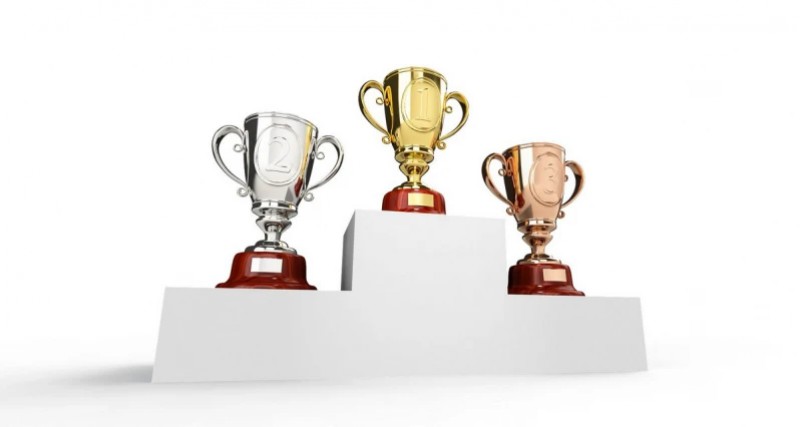 In Formula 1 it doesn't matter if you've finished the race 11th or 20th, as you'll get zero points anyway. This means that if you're stuck in 15th place in the middle of the race, you won't be very motivated to do anything about it. 
In IndyCar, you'll still get points if you finish last. So, even if you've lost a couple of laps, it's better to get back on track. Going across the finish line will award you at least five points. 
5. IndyCar is Budget-Friendly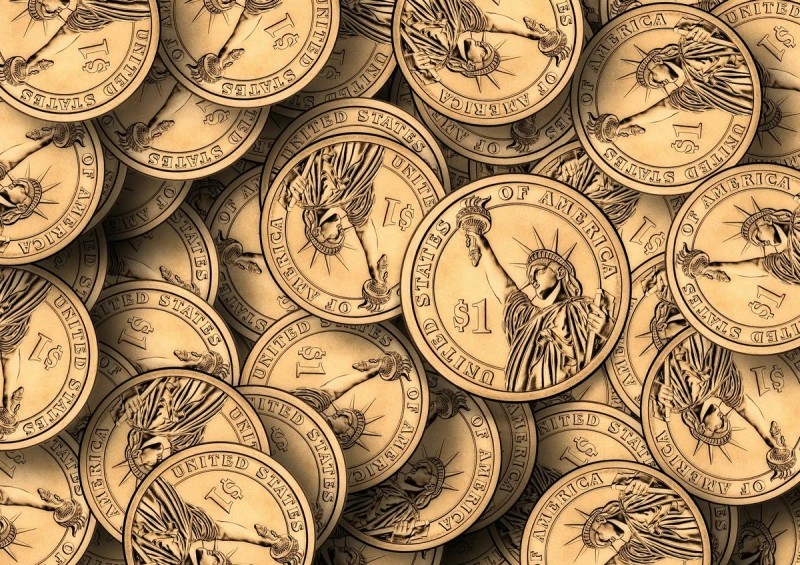 Running an IndyCar team isn't cheap, as some of them spend as much as $10 million per season. However, that's only pocket money compared to Formula 1. The best teams, including Ferrari, Red Bull, or Mercedes, have an enormous $400 million budget. Even the smaller ones are somewhere between 100-200 million. The team's budget usually dictates the success on the track, with smaller units left to fight for the leftovers.
This is also why Formula 1 struggles so much to have more than 20 cars in the race. The last time Formula 1 had a maximum of 13 teams on the grid was back in 1995. It sounds almost unreal that in 1989, 21 teams competed, so prequalifying was needed for a couple of years. In IndyCar, having 26 cars in the race is a regular sight, and even up to 33 in the legendary Indy 500. 
4. IndyCar Races Have Way More Yellow Flags
Unlike in Formula 1, in IndyCar, it rarely happens that the leading driver wins by a country mile. Since the competitors are so close by, it naturally brings more crashes. This leads to yellow flag periods where all cars get back together. Teams need to respond and change their strategies, and suddenly, even someone in the middle of the field has a chance for a podium.
In Formula 1, multiple yellow flag periods are rare, so the top teams' pure performance is not significantly influenced. While cars are allowed to visit pits, as there is no refueling, everybody is only changing the tires, and we're back to square one.
3. IndyCar Is More Challenging to Drive
Formula 1 cars are a pinnacle of technology. Even though traction control was banned in 2008, they still have tons of electronics that help the drivers having a more comfortable experience on the track. 
Plus, the aerodynamics are much better, and the ground effect is more potent. There is a lack of downforce in IndyCar, so the drivers have to continually work the wheel. The errors are more common and an essential determining factor for the race outcome.
2. Overtaking in IndyCar Is More Frequent
IndyCar races are all about overtaking, all the time. The reason is that there is no considerable difference between the teams. Plus, in IndyCar, it's easier to utilize drafting. In Formula 1, riding behind someone negatively influences the car's stability, and it should be avoided. The racing series tried to remedy this by implementing technologies such as DRS and ERS. Still, it's not been a complete success. 
DRS won't help slower teams compete with leaders, but it will allow the best cars to effortlessly overtake everyone else. In the past, great drivers in average cars could successfully defend their positions. Now, they are powerless to do so. As a result, we often have boring races, even on the world's best tracks like Spa-Francorchamps, Monza, or Silverstone. Indycar also uses a Push to Pass technology, but every driver has the same amount of seconds to use it.
1. Anyone Can Win in IndyCar
In Formula 1, you can see drivers celebrating like crazy when they qualify 15th on the grid. That might sound insane to IndyCar fans, but some F1 teams often finish the whole season without scoring a single point! Throughout history, there were always teams dominating the championship, winning almost every race. In the best-case scenario, two or three teams might win multiple races during the season.  Guys like Scott Speed could never hope to do much in lower-ranked cars. Furthermore, Mario Andretti won a single Formula 1 title, as he was rarely in the top car.
The last time a driver with an inferior car won the championship was in 2000 (Michael Schumacher in Ferrari) or even in 1994 (Michael Schumacher in Benetton). It's almost impossible to win the title during the middle of the season in IndyCar. Most of the time, the winner is decided in the last race, and it's not unusual to have four or five guys (and girls!) fighting for the title. In Formula 1, that happens once in a few decades.  
While Formula 1 has advantages over IndyCar, on this top ten list we provided arguments on why American premier open-wheel racing is better. We can only hope that Formula 1 management will incorporate some IndyCar practices to make races more exciting.
In your opinion, what significant advantages IndyCar has over Formula 1? Do you watch both series, and which one do you enjoy more? Share your thoughts in the comments below!
---
SmoothOperator

Says:

The 2022 was excellent, with five drivers fighting for the title in the last race. Compare that to Formula One, where Max Verstappen won the title way before the season ended.

October 19 at 08:30:13 AM
Slayer938

Says:

The best thing about IndyCar is that a lot of drivers have a real chance of winning every weekend - just look at the 2022 season. Formula 1 needs to limit the team budgets and encourage more teams to join in.
Similar Articles