Jordan is to basketball what Maradona is to soccer, but being an NBA player with the surname Jordan is both a blessing and a curse. Just ask Michael Jordan's kids, who never managed to step into the world's greatest league. Surprisingly, the list of Jordans in the league is pretty short, and most fall into the obscure category. Heck, we even had to cheat to complete this top ten list, as we have a special guest star. So, let's get on the hardwood!
10. Ken Jordan – The original Jordan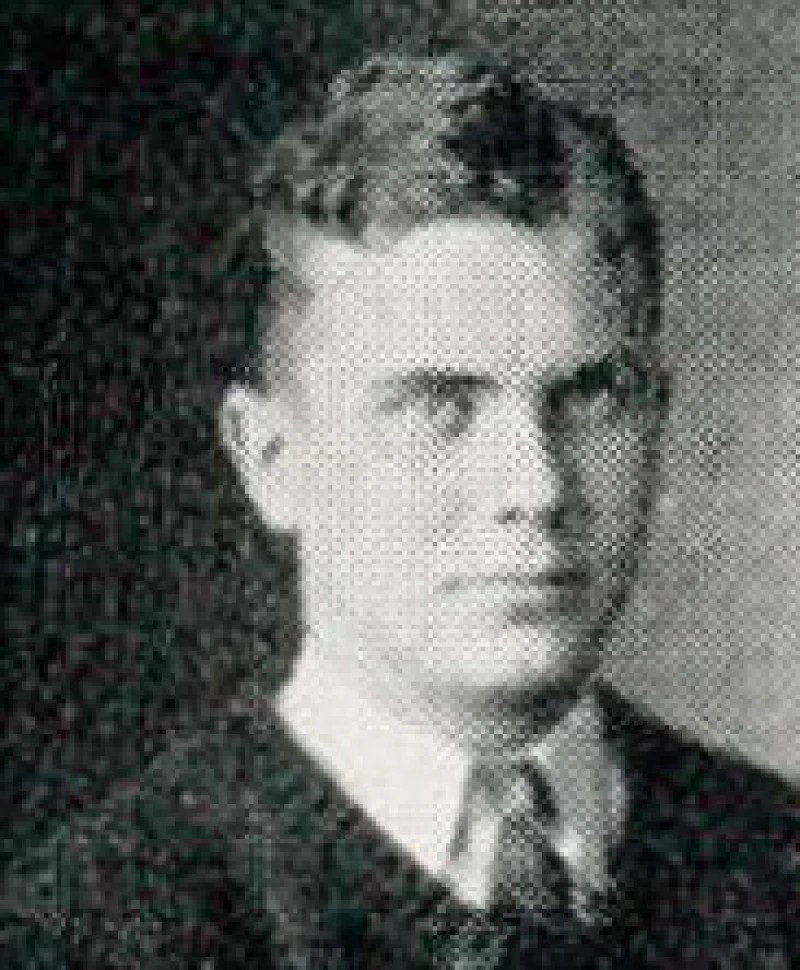 We can call Ken Jordan the original Jordan, as he was the first Jordan in the NBA! OK, he actually only played in the National Basketball League (NBL), but as it's a predecessor to the NBA, we'll count him in! Not disrespecting Ken, but he's on this list only because we lack Jordans.
In his only NBL season (1937-38), Ken scored a grand total of 38 points in eight games playing for long-forgotten Cincinnati Commellos. Like himself, his team played only for a year. Still, Ken Jordan was a decent multi-sport athlete, as he played basketball and football at Xavier University. Later he became an assistant coach but was out of the sport at 27. And yes, he's the only white Jordan on our list.
He was better than MJ at: Coaching, at least since Michael never tried that.
9. Michael Jordan – A Man Who Hated His Name
Yes, another Michael Jordan played basketball professionally, and no, his parents weren't obsessive fans of THE rule-changing Michael Jordan. We know that because the famous Jordan was only fourteen when the hero of our story was born. While initially happy to be in the center of attention, Michael realized that everyone was constantly comparing him with His Royal Airness. Desperate to change this, he renamed himself to Michael-Hakim Jordan.
Of course, the press ignored that, so whenever he switched teams (and he did that almost 20 times!), you could read the headline, "Michael Jordan signed the contract." Was this Michael Jordan any good? Apparently, he was, as he played for respectable teams in Spain, Greece, Germany, and Italy. Oh, and he is our guest star on the list, as he never played in the NBA. Michael was three times First Team All-Ivy League, if that counts! Unfortunately, he has no highlights video, but here's an interview.
He was better than MJ at: Changing teams. This Michael Jordan knew how to pack his bags!
8. Adonis Jordan – The Unwanted Jordan
We promise no more guests, as Adonis Jordan was a true Jordan NBA star! OK, not really a star, but he certainly played in the NBA! A real journeyman, Adonis earned his money as a playmaker. His career lasted for an impressive 17 seasons, ending when he was 40. Between playing for such exotic sides as Kwangju or Cocodrilos de Caracas (try to pronounce any of this), he was also in the Denver Nuggets and Milwaukee Bucks.
Initially drafted by then excellent Seattle SuperSonics in 1993, he was cut before the season started. However, he later earned a 10-day contract with the Nuggets but was waived after playing six games. His second stint came in 1999 when he joined Milwaukee Bucks for two 10-day contracts. Again, he was released, never to return.
He was better than MJ at: Steals per minute in a single game. In 1999, Adonis managed to take the ball three times in only 501 seconds! Watch his highlights personally uploaded by Adonis!
7. Walter Jordan
Walter Jordan had more than a decent high school and college career and even won gold at World University Games in 1977. He was so good that his teammates were future NBA legends such as Larry Bird or Sidney Moncrief! Despite this, he was drafted only in the fourth round by the New Jersey Nets. He never played for the team but got his chance in the 1980-1981 season, when he joined the Cavaliers.
Well, he didn't really get a chance, as he scored only 68 points in 30 games! His career-high is eight points, which says a lot. Later he moved to Europe, playing in the Spanish league, before finishing his career in Canada. Watch him perform against the Lakers in a video uploaded by himself!
He was better than MJ at: Unlike him, Michael Jordan never won World University Games!
6. Thomas Jordan
At 6 ft 10 in (208 cm), Thomas Edward Jordan is at least one of the tallest Jordans to ever play basketball. Even though he claimed he doesn't care much about the sport, Jordan played for 15 years while changing teams more than 20 times! Still, his NBA career wasn't a big deal.
After being undrafted in 1989, Jordan got his only chance at the 76ers in 1993. And what a chance that was! TJ averaged gigantic 26.5 minutes per game and scored respectable 11 points, 1.3 blocks, and almost 5 rebounds. Still, he played only the last four games of the season and was not invited back. However, he did play against MJ, and we have a video to prove it!
He was better than MJ at: His NBA career block average easily tops MJ's!
5. Charles Jordan
Continuing with the obscure players, let us introduce you to Charles Jordan. Those remembering the rivalry between MJ and Charles Barkley will have a chuckle or two. Anyway, this Jordan got his college career cut short, as he was found to be receiving a forbidden financial aid.
Going to the NBA undrafted, he later joined Indiana Pacers, at the time playing in the ABA league. Even though he managed an impressive 71 games, he was never a starter and played only 12 minutes per game. Obviously disappointed, he moved to Europe, playing for the good Italian teams. Unfortunately, he has fallen on hard times.
He was better than MJ at: Hm, he played for more Italian teams?
4. Jerome Jordan
Jerome Jordan is the only Jordan on our list that's not American. At 7ft (213 cm), this Jamaican giant had a solid NCAA career before being drafted in the second round by the Bucks in 2010. However, he was traded to the Knicks before playing in Serbia for a year. In 2011, he got his opportunity in New York, playing 22 games for the Knicks, including a single playoff experience.
Three years later, he was called by the Nets. This time he played 45 games and again participated in a single playoff contest. However, that was the end of Jordan NBA career. His stats barely existed, and his best performance came in a catastrophic 39-point loss against the Clippers when he had 11 points and 11 rebounds.
He was better than MJ at: Free throws. With 85%, Jerome Jordan is one of the best free throws shooters among centers in the history of the NBA!
3. Reggie Jordan
This Jordan actually played as a shooting guard and participated in six NBA seasons! He even played against MJ during his second three-peat! Unfortunately, Reggie only managed about 31 games per season while being with the Lakers, Hawks, Trail Blazers, Timberwolves, and Wizards. Yes, he was in the Wizards in 1999-2000, thus becoming a Jordan before Jordan.
If you ever meet Reggie, ask him about that game in 1994 when as a member of the Lakers, he scored a respectable 28 points against Utah Jazz. Plus, he once had the best action of the week! Still, that wasn't enough for LA to keep him. Reggie played in Mexico after leaving the NBA, where he was an All-Star player for four years in a row!
He was better than MJ at: Longevity. Reggie played 16 seasons straight.
2. Eddie Jordan
Eddie Jordan was the first Jordan who won the NBA title (1982) nine years before Michael did it! After a decent college career and playing at NCAA Final Four in 1976, Eddie was drafted by the Cavaliers as the 33rd pick. During his seven-year pro career, he mainly played for the Los Angeles Lakers, led by Magic Johnson. In his prime, he was one of the top stealers in the league. Jordan was a decent backup player who scored 25+ on more than a few occasions and had a solid NBA career overall.
He was doing even better as a coach and was even a head coach for the NBA All-Star Game in 2007. Unfortunately, he was mostly leading the sub-par teams, only once winning the first round of playoffs. Still, this Jordan can be proud of his achievements!
He was better than MJ at: Coaching. Even if MJ tried it, he would have a hard time rivaling Eddie on the bench.
1. DeAndre Jordan
Yeah, everyone knows that DeAndre is the best Jordan, who is not Michael Jordan. Heck, all other Jordans combined don't stand a chance against him. Even though drafted in the second round, DeAndre soon proved to be a massive talent while being one of the best defenders in the league and an All-Star player. He is also a monster dunker and will finish his career with one of the best field goal percentages. Also, he won the Olympic Gold in 2016.
However, DeAndre is the worst among Jordans regarding free throws. His percentage was abysmal for most of his career, sometimes even below 40 percent. Even though he looks like the most menacing Jordan, he's a good guy and a devoted Christian who stays away from trouble.
He is better than MJ at: Blocks, dunks, shooting percentage, and rebounds.
As we can see, the Jordan surname didn't bring much good to our top ten guys. DeAndre Jordan is the only All-Star caliber player, with Eddie Jordan being the distant second best. However, even Eddie looks like a superstar next to the rest of the bunch. Still, not counting Ken Jordan, all these guys had respectable careers outside the NBA.
For how many of these Jordans have you heard of? Who is your favorite Jordan outside of basketball? Tell us in the comments!
Cover photo: Edgar Chapparo/Unsplash
---
Georgie

Says:

It's funny how none of Michael Jordan's sons was ever good enough to earn a place in NBA. If they did, I'm sure they would have a spot on the list

October 14 at 03:17:43 PM
Similar Articles