Welcome to Paris, France, the city of lights, love, great musicians, and the fashion capital! This magical place truly has a lot to offer, so it's hard mentioning everything. Hence, we've left out many museums, historical buildings, cemeteries, parks, and other exciting things we'll include in some other top ten lists. There are many things to do in Paris, so you must explore. Yet, you can visit the main attractions in a couple of days, making it an ideal city break! Alternatively, take an extended vacation and see more, as your days in Paris would be thrilling and full of excitement. 
10. Eat Something, As You'll Need Your Strength!
Paris, France, home of baguette, croissant, macaroons, éclairs… All the delicious food you can try in one of many cute romantic Parisian bistros or lovely restaurants.
Therefore, take your time and absorb the Parisian way of life. Order a glass of wine, sip it and enjoy it. Or, if you prefer fine dining, have your meal in one of the Michelin-star restaurants. Choices are extensive, so take your pick!
9. The Place de la Concorde, the Place Charles de Gaulle, and the Avenue des Champs-Élysées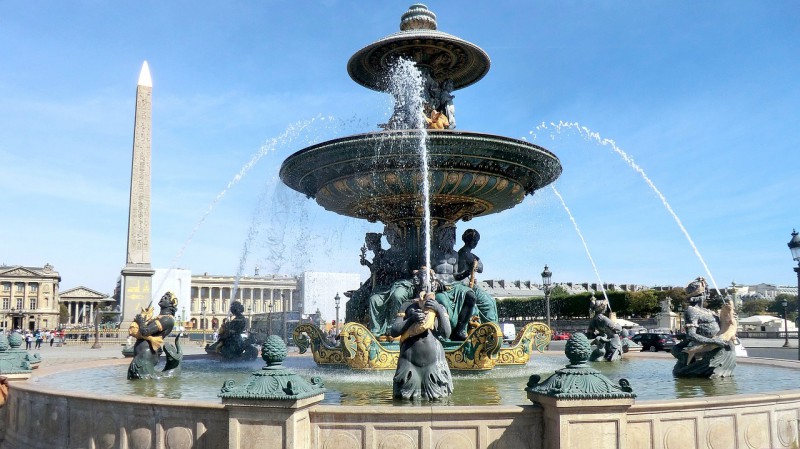 After eating, it is time for a walk. And there is no finer way than to start from the Place de la Concorde! This beautiful square is the largest in Paris city. Take your time to admire a giant Egyptian obelisk and two gorgeous fountains. After that, stroll along the Avenue des Champs-Élysées.
This magnificent avenue is full of shops, bars, and restaurants. At the end is Place Charles de Gaulle, the meeting point of twelve-straight avenues. The Fabulous Arc de Triomphe is at the center of the square, honoring those who died during the French Revolution and Napoleonic Wars.
8. Cabaret Moulin Rouge and Quartier Pigalle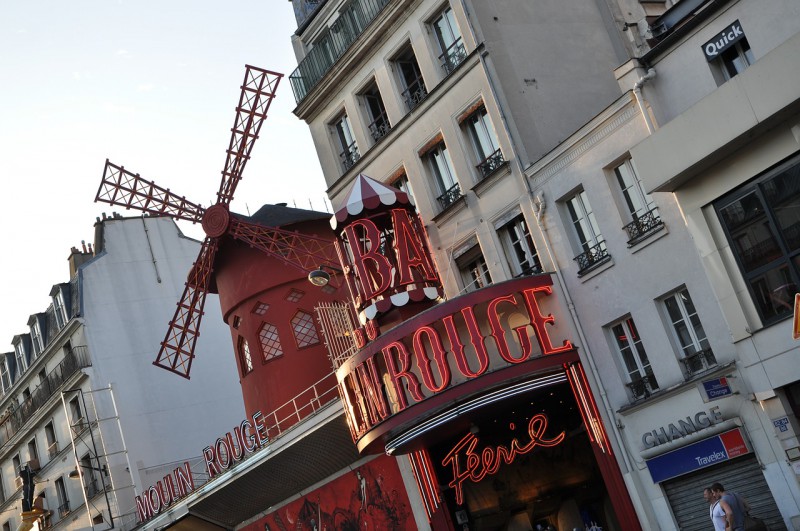 If you wish to see the modern form of the can-can dance's birthplace, you must visit Moulin Rouge. The cabaret is a traditional show in Paris with singers and dancers or burlesque entertainers. You will easily find it - go to the Pigalle and look for the red windmill.
The Pigalle Quartier was home to artists such as Pablo Picasso, Vincent Van Gogh, Henri Toulouse-Lautrec, and many others. Today the area is well known as a place to experience Paris at night. All around this part of town are theatres, many sex shops, and adult shows on Place Pigalle.
7. The Jardin du Luxembourg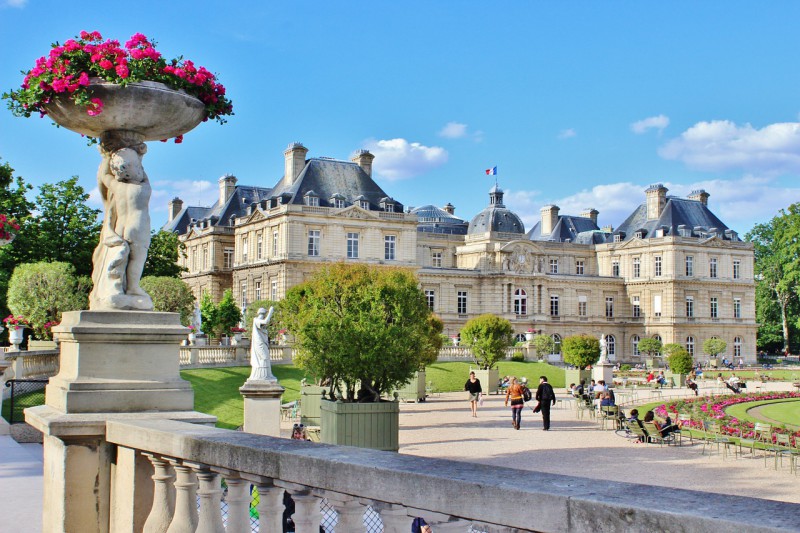 Marie de' Medici created the Jardin du Luxembourg, or Luxembourg Gardens, in 1612. Gardens are spread over 23 hectares and are known for gorgeous tree-lined promenades, model sailboats on its circular basin, flowerbeds, lawns, and scenic Medici Fountain.
Here you can find a bench, sit, and enjoy the natural beauty. Thus, this is a great place to find some peace and tranquility. Therefore, don't miss it when you feel like you need it.
6. Shopping, Shopping, Shopping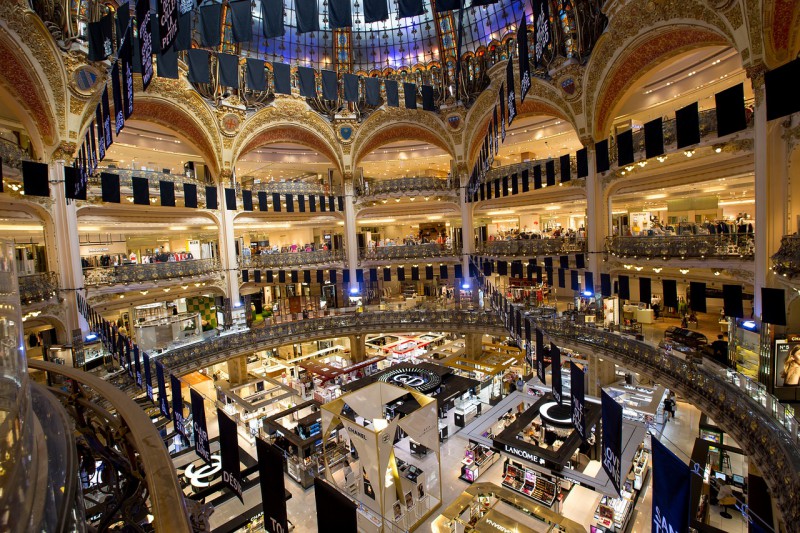 Remember to shop as that's one of the fun things to do in Paris, France! After all, this is a fashion mecca! But you can also find some bargains by following the sales signs. Here you can find a lot of designer shops, shopping malls, and perfumeries. Basically, all your heart desires!
Paris city also hosts a Fashion Week. If you are interested in high fashion, this is an event you must visit. It's hosted twice a year in Paris, and you can often spot celebrities like Rihanna or k-pop stars.
5. Seine Boat Ride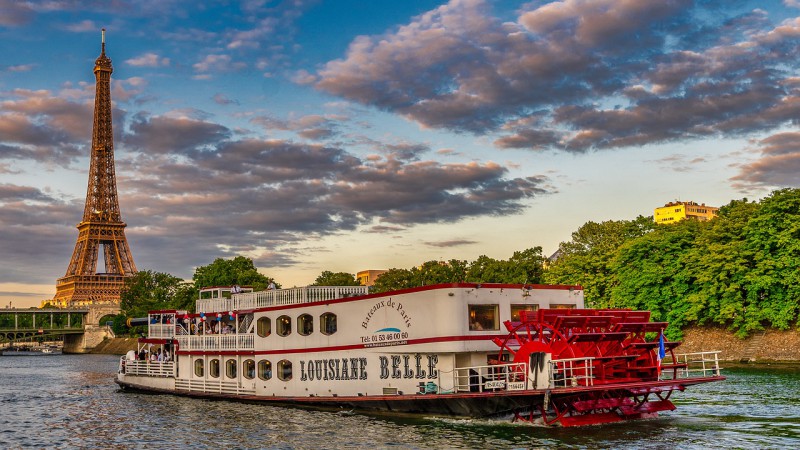 Make sure to hop on the boat to enjoy the city from the river, as it is truly magical, especially in the evening. You can see all the fabulous buildings along both river banks, some of which are truly spectacular. Most beautiful are the Eiffel Tower views, the Grand Palais and Petit Palais, The Louvre, Musée d'Orsay, and the Ile de la Cité.
You can take a hop-on-hop-off boat ride and view the city as it stops at most of its sightseeing highlights. Therefore, the best thing to do in Paris is to discover the city and go from one attraction to another.
4. Cathédrale Notre Dame de Paris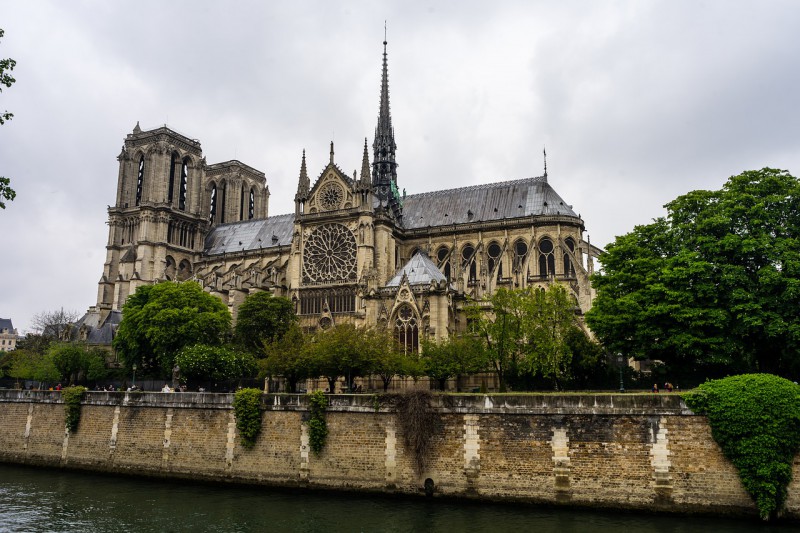 Cathedral Notre Dame is a beautiful medieval Catholic cathedral in the city center on the Ile de la Cite, Seine river island. Often called just Notre Dame, this is the most beautiful example of French Gothic architecture. Its construction began in 1160, and it was completed in 1260.
Unfortunately, the cathedral suffered damage a few times, including a fire in 2019. The river island is fascinating by itself. A few lovely pedestrian bridges connect it to the riverbanks on both sides.
3. The Versailles Palace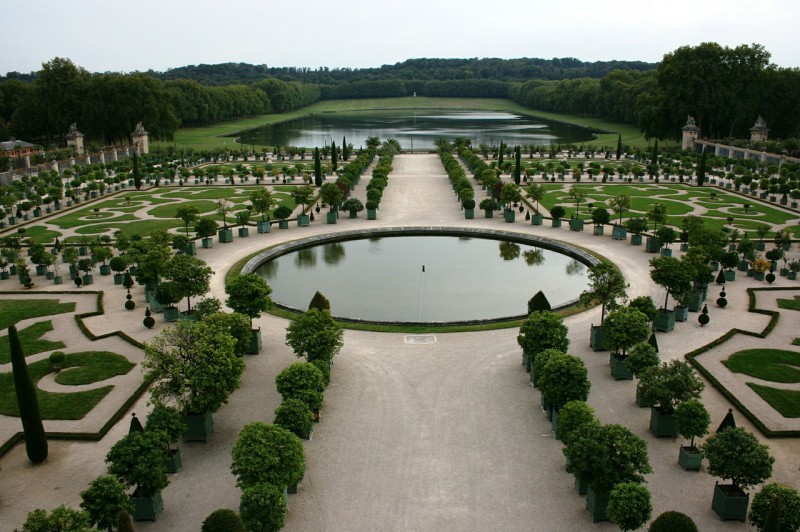 The Versailles Palace is located 20 kilometers from Paris, and its beauty can be compared to Schoenbrunn Palace. The Versailles was the royal residence of France from 1682, built under Louis XIV. Thankfully, now it's open to the public and attracts many visitors. Furthermore, this may be the best place to admire the beauty of French architecture.
You can also visit kings' and queens' fully furnished apartments. Here you will find the Hall of Mirrors, The War Salon, the Royal Chapel, and the Royal Opera. The palace has beautifully arranged Versailles gardens with fountains and canals and is undoubtedly worth visiting.
2. The Eiffel Tower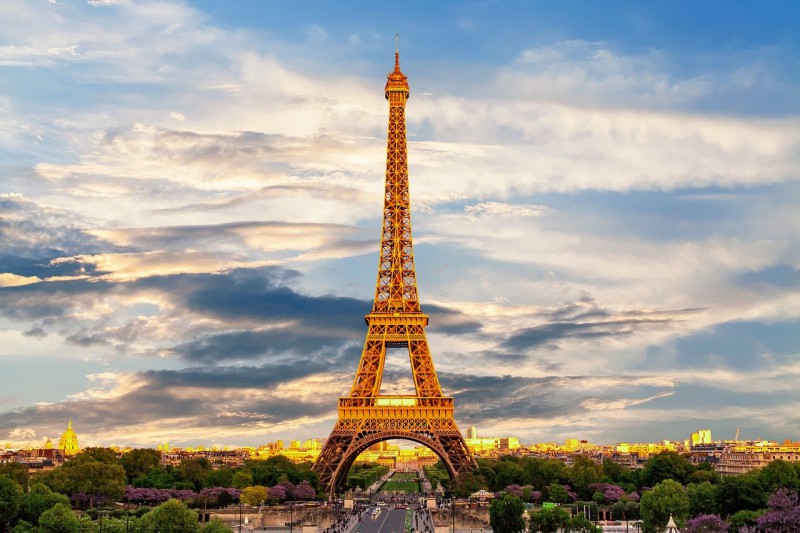 Get on top of this magnificent monument and have the city's best view! This 324 meters high iron tower was built for the 1889 World's Fair and is even taller during summer. It has three levels, with the first and second accessible by lifts and stairs. The third is usually only approachable by the elevator.
You can find restaurants on the first two levels, and on the third is the observation platform. However, remember to buy the tickets online to avoid queues. It is also worth knowing that the tower's illumination is copyrighted, so don't take a photo of the lit tower, or you may pay a fine.
1. The Louvre Museum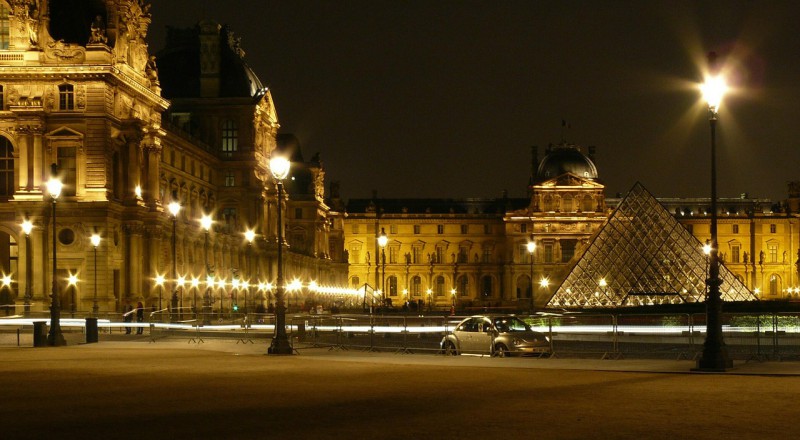 Visiting the Louvre Museum is fascinating as it offers something for everyone. Exploring it takes at least a day and even more if you like visiting museums. Prepare and book your tickets online to avoid the queues.
This museum is housed in the Louvre castle, built from the 12th to 13th century under Philip II. It has a rich collection of Egyptian, Greek, Etruscan, Roman, and Islamic antiquities and more than 7500 paintings. Leonardo da Vinci's Mona Lisa, the most valuable art, attracts many visitors. Therefore, the Louvre collection is legendary.
Suppose you wish to explore, visit some of the world's best museums, admire the incredible architecture, take a step from urban life, and enjoy nature. In that case, Paris is the place to be, and not the one in the States. You can stroll along the gorgeous streets of the French capital, try delicious food, drink excellent wine, or go shopping. There's a lot to see and do, so plan ahead because time flies in Paris! 
We hope you've enjoyed our list of the top ten beautiful must-see things in Paris. Do you have a favorite spot in Paris? Please tell us in the comments section.
Cover photo: Pixabay
---
ssss1412

Says:

Gorgeous city, but I wish you would also recommend some of the less visited spots in Paris, where I don't have to feel like a tourist. It's very hard to feel the spirit of the city when surrounded with thousands of tourists

September 22 at 08:39:19 AM
Similar Articles