While most of the serial killers are men, there are some women among them. Like many of their "colleagues," they've often had some terrible, horrifying experiences in their childhood. Nevertheless, there is no excuse for their acts. If we compare men and women, you'll see that women often use poison as a weapon of their choice. The conclusion is that both sexes can be awfully cruel and do the unthinkable to ordinary people. So let's take a look at some of the women among the serial killers in our top ten list.
10. Aileen Wuornos
One of the most famous ones on our list is Aileen Wuornos, as the Hollywood movie "Monster" was based on her biography. Like many serial killers, Aileen had a tough childhood. Her father left before her birth, as he was a schizophrenic and pedophile. Her mother was an alcoholic who left her children with her parents when Aileen was four years old. Unfortunately, her grandparents were drunkards and abusive. She was raped by her grandfather's friend at age 14, had a child, and gave it for adoption. 
After many encounters with the law and working as a prostitute, she began her killing spree at the end of 1989 in Florida by eliminating seven men in one year. Moreover, she shot them all at point-blank range, leaving evidence that got her arrested in January 1991. Aileen was convicted for six first degree murders and received the death sentence. She was executed in 2002.   
9. Dorothea Puente
A sweet old lady known as the Death House Landlady was driven by greed, fraud, and obtaining money from her victims. Dorothea Puente was born Dorothea Helen Gray in 1929, but her alcoholic parents died before she was ten. Prior to beginning her killing spree, she committed fraud, ran a brothel, forged checks, and spent some time in jail. Moreover, she was married three times and had two children, who she gave up.
In the 1980s, she managed a boarding house, pretending to be a nice Christian lady. Of course, she saw the opportunity to get some money from the tenants by killing them and collecting their social security checks. She was poisoning her victims or suffocating them with a pillow. When she was arrested, they found seven bodies buried in her backyard. Even though she was charged with nine murders, it was suspected that she killed over 20 people. 
8. Nannie Doss 
Born as Nancy Hazel in 1905, later she was known as The Giggling Granny, the Lonely Hearts Killer, and the Black Widow. Nannie Doss grew up with a strict and abusive father, reading romance novels and dreaming of a perfect man. Over the three decades, Nannie married five times, yet only her first husband survived. Moreover, during the first marriage, her victims were two of her children and mother-in-law. 
After remarrying, she took the lives of her second husband and two grandchildren. During her third union, she killed the husband and her sister, whom she was taking care of. Moreover, throughout the fourth marriage, she murdered her mother and, of course, the spouse. Nannie was caught when she killed husband number five and went to prison for life. She collected insurance money for most of her victim's deaths. 
7. Mariam Soulakiotis
Mariam Soulakiotis was a Greek serial killer also known as the "Women Rasputin." She was a nun in Peukovounogiatrissas Monastery, allegedly killing 177 people there. She would trick wealthy women into joining the monastery and then torture them, forcing them to donate all their money to the sanctuary. Nevertheless, after they would leave all their belongings to the convent, poor women were killed. In total, the mother superior killed 27 people by starvation and torture.
However, this was not enough, as she caused the deaths of 150 children by mistreating tuberculosis. She was arrested in 1951 after the police got many reports of horrible cries coming from Peukovounogiatrissas Monastery. Mariam Soulakiotis was accused of fraud, homicide, blackmail, torture, and forgery of wills. 
6. Marie Alexandrine Becker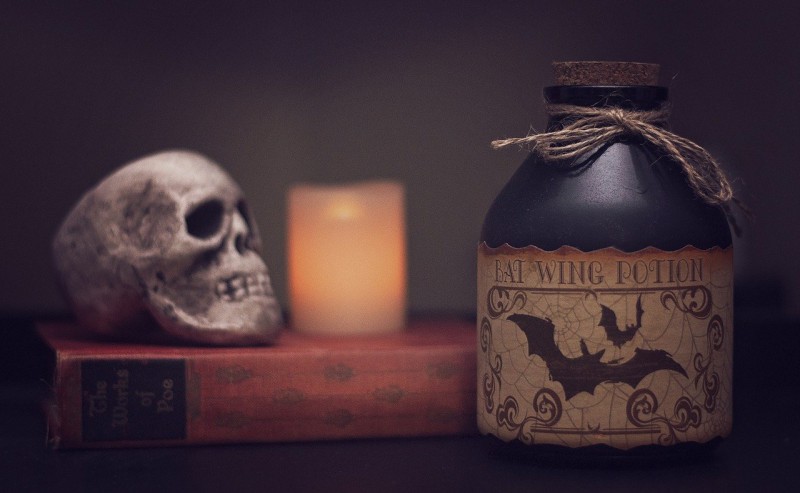 Belgium in the 1930s was a playground of a fifty-year-old serial killer Marie Becker. Greed and affection to young lovers draw Mrs. Becker to commit all of her crimes. She lived a dull married life until she met a young lover and committed her first murder, as she poisoned her husband collecting the insurance policy. Later, she opened up a dress shop and started to connect with wealthy women. By that time, she was bored with her lover, so she poisoned him too. 
Later on, she ran out of money and saw the opportunity to kill her friends and customers and rob them. Marie would spike the cup of tea and serve it to her clients, and as the poison kicked in, she would take the victims home, empty their pockets, and leave them to die. She was arrested in 1936 and was found guilty of eleven murders and five attempted murders.
5. Amy Archer-Gilligan 
Amy Archer-Gilligan was a Connecticut nursing-home owner and serial killer who murdered at least five people by poisoning. Moreover, one was her second husband, and the rest were residents of her nursing home. Archer and her first husband opened the Archer Home for the Elderly and Infirm, but he died shortly after, allegedly from natural causes. Amy collected the life insurance policy and continued running the nursing home. Later on, she married a wealthy widower who died soon after, leaving his whole estate to Amy. 
Since the opening, many nursing home residents have died after giving Amy large sums of money. Police suspected something was wrong after they noticed that 48 residents passed in just five years. Therefore, in 1917 some of the victims' bodies were exhumed, as the autopsy discovered large arsenic quantities. Thus, Amy Archer-Gilligan was arrested and sentenced for life.
4. Tillie Klimek
Tillie Klimek was a serial killer from Chicago that claimed to have predicted the dates of death of her victims. She was happily married until her husband suddenly died in 1914, after a short illness, and Tillie collected the insurance policy. Klimek quickly remarried, but the second spouse died soon, with the same faith caught her husband number three. Nevertheless, Tillie married for the fourth time. After her partner got ill, he ended up in the hospital, where the doctors suspected the arsenic poison. 
Hence, the investigation was opened in 1921, and she was arrested after the bodies of her spouses were exhumed and the arsenic poisoning was revealed as the cause of death. Moreover, after Tillie was arrested, it was brought to light that several of her neighbors and relatives with whom she had quarreled died after eating something she prepared. She was condemned to life in prison.  
3. Vera Renczi
Born in the first years of the 20th century in Romania, Vera Renczi moved to former Yugoslavia when she was a young teen. By the age of twenty, she married a wealthy older banker and gave birth to a son. Vera was possessive and jealous, so she started to suspect that he's cheating, finally poisoning him with arsenic. Vera told the neighbors that he left her, and a year after, that he died in a car accident. 
Soon after, she married again and killed this one as well. She was extremely beautiful, so she easily found lovers and poisoned them all. Vera kept her victims in the cellar so they could be close to her. Therefore, when her son found them, she poisoned him also. When she was arrested, they found 35 bodies in coffins. 
2. Miyuki Ishikawa 
In the mid-1940s, Japan was a playground of the country's most notorious serial killer called Demon Midwife. Miyuki Ishikawa was a midwife and later a director of a Maternity hospital. She began her killing spree in 1944 and continued for five years, eliminating over one hundred infants by neglecting them. Moreover, she thought that she actually helped the poor parents and spared the infants from cruel life. 
Later on, helped by her husband and a mortician, she developed a scheme. Her hubby would ask for the parents' money to get rid of the infant, the mortician would fake the cause of death, and Miyuki would execute them. They were caught when two police officers accidentally discovered five dead infants. Later on, the investigation found more bodies, so Miyuki was sentenced to eight years, as her accomplices got four years each. Later, the sentence was reduced, so she spent only four years in jail. 
1. Leonarda Cianciulli
First Italian female serial killer, Leonarda Cianciulli, slew her three victims during World War II. She was born as a rape product and had an unhappy childhood since her mother molested her. After getting married very young, she moved to Correggio and opened up a soap-making shop. She was very superstitious and protective towards her four children. Hence, once Leonarda thought that her son was in danger, she decided to make a human sacrifice to protect his life. 
Therefore, she lured her neighbor under a false pretense, drugged her, and chopped her with an ax. After a while, two more women suffered the same faith. However, the third victim had someone who cared for her and reported her missing. The investigation led to Leonarda's son, so the protective mother confessed her crimes to clear his name. Her brutality and chopping the bodies with an ax is terrifying, but that's not all. Yet, she did something even more cruel by cooking her victims, turning fat into soaps and the blood into cookies, serving them to the neighbors. 
As you can see, the woman serial killer is brutal and often murders the people she knows. Frequently we have regular, even likable old ladies accepted in their community. Still, behind that nice appearance hides the sick and twisted personality. 
Have you heard of some serial killers on our top ten list? What are your opinions regarding those sick minds? Please write to us in the comment section, as we would like to hear your thoughts.
Cover photo oliana_gruzdeva/pixabay.com
---
Similar Articles